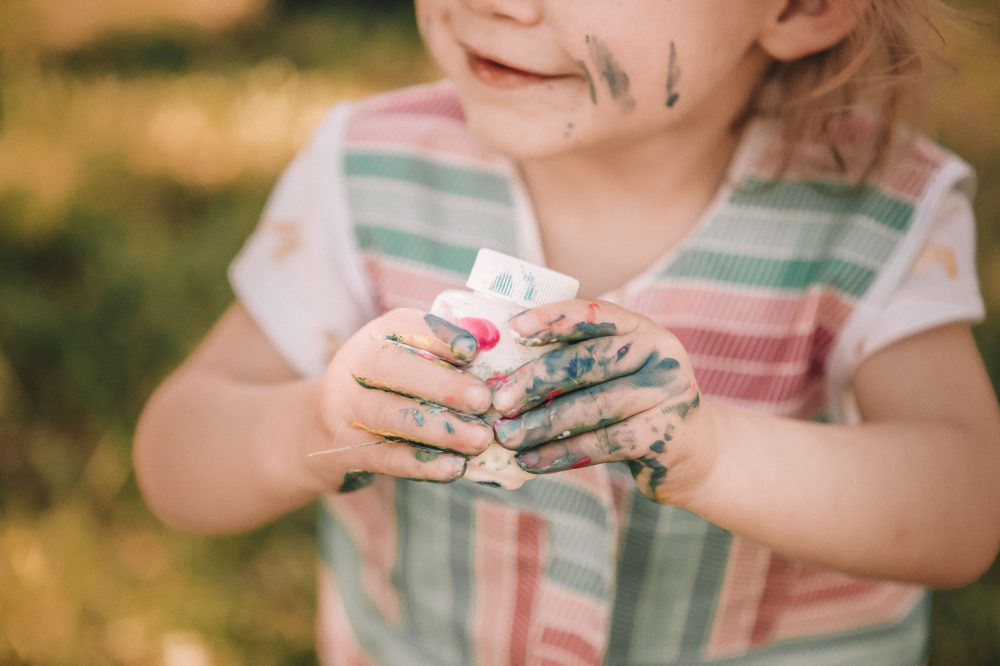 When I was a young mother, my heart's desire was to write. My major in college was journalism. Since my parents were unable to help me much financially, I worked my way through college by winning scholarships and working at a variety of jobs. Now, married with three small children, I thought I should be using that hard-earned education, right? I should be writing for publication.
But.
But I had an undiagnosed thyroid condition, so I needed a lot of sleep. And my children were young. Needy. Matt was an exuberantly curious toddler with a genius for tearing the house apart. (His pediatric dentist nicknamed him Crash.) Erik was a kindergartner who kept begging me to teach him to read. Jessica, age three, stopped taking naps and insisted on being wherever Mommy was.
I kept trying to retire from the circus to write, but the circus kept following me.
One day, just after I'd scolded Jessica for not giving me a minute to myself, the thought dropped into my head, If you keep telling this little girl every day to go away and leave you alone, when she gets old enough, she'll do it. Permanently.
At that moment, I realized I didn't like the mom I had become—irritable, impatient, angry. There are laid-back, healthy women who can balance the frustrations of deadlines with preschoolers gracefully, but I was too intense. I couldn't focus on getting published and still have patience for the constant needs of preschool children.
My children's interruptions were keeping me from writing, and my impatience with the interruptions were blocking my mothering. So I wasn't getting published, and I wasn't being a good mother, either.
A time and season for every activity and every goal
It dawned on me that the author of the book of Ecclesiastes in the Bible was putting his finger directly on my parenting problem when he said, "There is a time for everything, and a season for every activity under heaven" (Eccl 3:1).
When I set my writing goals and made plans to publish, I neglected to consider the season of our family's life. This was not the season to concentrate on getting published. It was the time to teach our kindergartner how to read—while he was eager to tackle the new skill.
Nor was it the season to start the grinding process of assessing markets, sending out queries, and obtaining writing assignments to launch a free-lance writing career. It was the time to build our daughter's self-confidence, by accepting her companionship and encouraging her to work alongside me during her short bouts of enthusiasm for housework.
And, although I made the decision reluctantly and with tears, this certainly was not the time to feel sorry for myself. It was the time to retrieve my sense of humor, recognize Matt's search-and-destroy missions as normal, and let our toddler's exuberance rub off on my soul.
But did all that mean it was the time to stop writing?
NO! Although the season for publication was later, there was no need to thwart my writing desire—just to redirect it. Edith Schaeffer's wise counsel in her book The Hidden Art of Homemaking encouraged me to be willing to lay aside public ambition and develop my writing gift behind the scenes, in ways that enriched the lives of the people in my house and in my heart.
So I kept a journal. I wrote down the funny things the children said and did. I composed letters to relatives and friends, and I used stories about the children from my journal to make the letters interesting. And then, before I knew it, a half dozen years later I found myself regularly publishing for an audience of 100,000, writing family features and weekly parenting columns for The El Paso Times.
Working with the season instead of against it brought rewards
It turned out, unexpectedly, that by working with the season instead of against it, I gained everything in the end that I had hoped to achieve when I tried to focus on publishing instead of parenting. My writing seasoned through my children's preschool season. Describing the children's funny remarks and poignant moments taught me how to write anecdotes. Composing chatty letters to loved ones established a personal writing tone. And throwing myself into the task of parenting gave me a wealth of material to write about when the season for publication finally came.
All the while maintaining and growing healthy and loving relationships with my kids and husband.
© 2020 Becky Cerling Powers
Excerpted from Sticky Fingers, Sticky Minds: quick reads for helping kids thrive
Reprint with attribution only
https://beckypowers.com/