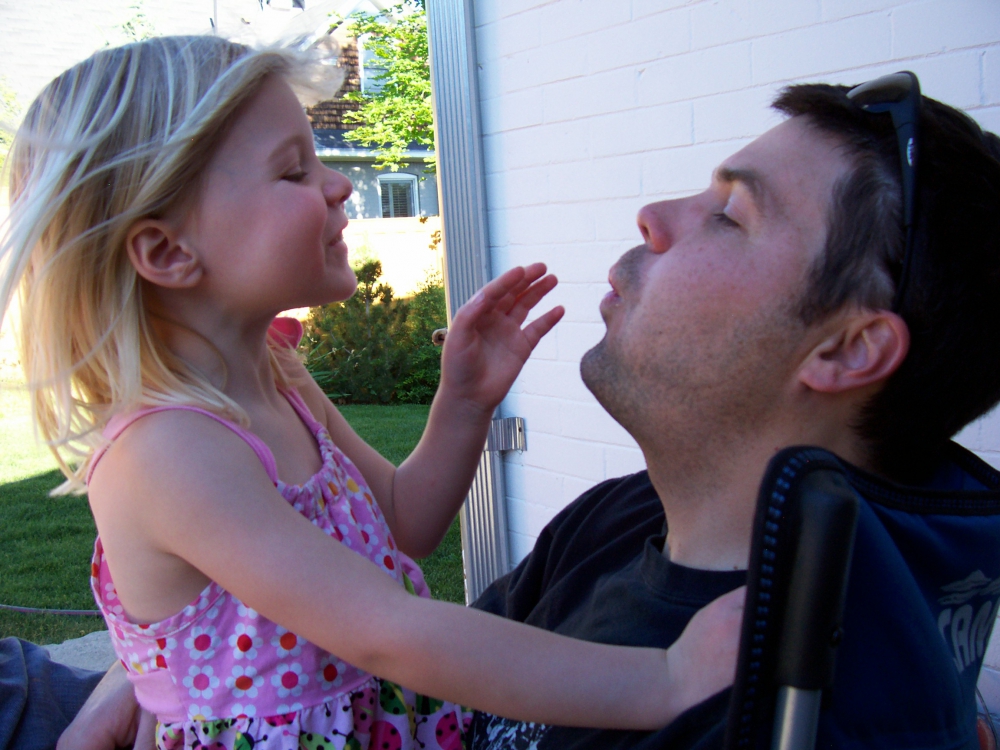 When we were raising our children back in the early 1980s, we had a neighbor, Mary, who was a good mother to her preschoolers. She fed them balanced meals and established a healthy routine of playtime, nap time, meal time, and bedtime. She kissed their "owies" and dispensed Band Aids with sympathy. She read them stories daily, she limited their TV viewing, she encouraged them to help her dust and cook, and she talked with them throughout the day while she worked, answering their questions and chatting about whatever intrigued them.
Mary taught her children to share their toys with preschool friends who came to visit. She taught her 4-year-old daughter how to cut paper with a pair of blunt scissors and let her 2-year-old son paste, color and paint alongside his sister.
Today Mary would be eligible to send her 4-year-old to Head Start, but back then everyone had to pay for preschool. And although Mary's children seemed to be bright, secure and well behaved, her friends and relatives convinced her she wasn't a good parent because she couldn't afford to send them to preschool.
To fend off the social pressure, Mary found a job to pay preschool tuition. She had no education beyond high school, which meant she had to work more hours for less money. Once she began working, she found she had to earn enough money to cover not only preschool fees, but extra expenses of work -- wear and tear on the car, more taxes, a wardrobe for work...(It takes $3 earned to equal $1 not spent -- so she had to earn $600, for example, to make a $200 tuition payment.)
Sadly I watched this young family's stress level soar. And for what? Mary was not getting a job to meet personal emotional needs or to make it possible for her family to survive financially. She was wearing herself out and complicating her family's life in order to fend off social pressure. Then she paid other people to do something she already did well herself. And liked doing.
That was nearly 40 years ago. Soon afterwards our family joined the homeschooling movement, and I learned about many good home school preschool programs available for parents who, like Mary, lack confidence in their own abilities or prefer a structured plan.
Today, during the COVID 19 crisis, preschoolers have to be at home. But what home schoolers have learned about children and education is available to all parents through a rich variety of educational resources, not only for school age children, but for preschoolers as well. Buying a program is unnecessary, though, as long as these basic elements are present:
A warmly responsive, loving parent.
If a parent is unavailable, a grandparent or other adult can provide what is needed, as long as the adult is committed to the child long term and is there every day. This person is key to the child's sense of security and intellectual development. Nothing stimulates a child's intellect or builds good social behavior like a warmly responsive, consistently caring adult who talks to her throughout the day, responds to her needs, encourages creative efforts, sets healthy limits, provides calm order and is available for conversation almost all the time.
Healthy routines in a healthy environment. Preschoolers need reasonably predictable routines to feel secure. Someone must be sure they eat balanced meals, take naps, do their simple chores, go to bed at a set time, and get plenty of fresh air and several hours of physical exercise daily. If there is no safe yard available to run and play, (and playgrounds are off limits during the COVID-19 lockdown) they need someone to go with them on long walks and play "Tire'Em Out" games. (More on that next week.)
Materials and encouragement to create. Preschoolers need lots of materials available for spontaneous construction or dramatic projects -- a sheet to drape over a table for a tent, boxes, rocks, sand, dress up clothes, scrap lumber. When preschoolers are encouraged to use their own ingenuity to produce their activities, any item in the house can become a toy.
As much as possible, preschoolers need ready access to toys and creative materials. Toddlers will "read" more if there are a lot of hard-to-destroy children's books around, for example. Preschoolers will draw more if the paper and crayons are kept on a shelf they can reach.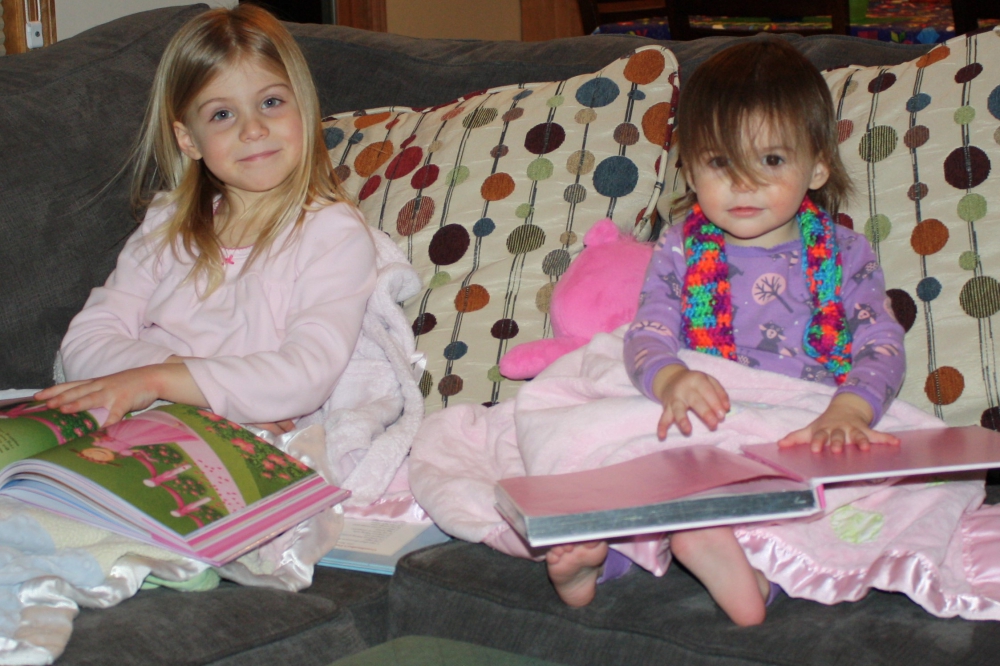 Daily reading. One school district made a bumper sticker: CHILDREN WHO READ WERE READ TO. The best way to encourage children to become readers one day is to read to them when they are small and keep on reading books aloud as a special shared activity after they begin reading themselves.
Rest and solitude.
According to child development researcher Raymond Moore, 3- and 4-year-olds who do not take a nap or have at least an hour of rest daily become overtired and then are unable to sleep well at night. They can then become chronically irritable and hard to handle.
Children at this age not only need a regular rest time, Moore says, they also need a period of solitude, playing alone with blocks or making roads in the sandbox. "This seems to provide the opportunity he needs to work out certain problems and fantasies," Moore said.
"Genius has been shown to thrive with a great deal of parental warmth combined with ample opportunity for solitude," Moore says.
Positive social modeling and guidance. Children learn through observation and imitation. When they are surrounded by a lot of other children (whose social behavior is naturally immature), they imitate them. Preschoolers learn sharing and other social tasks best when they have only one or two other children to relate to at a time, and when the group is supervised by an adult who is a good model.
Involvement in homemaking activities. Preschoolers develop a sense of accomplishment and positive self worth by working alongside a warmly responsive parent in cooking, dusting, sweeping, kitchen cleanup, gardening, sorting laundry, etc.
Field trips and nature experiences. Preschoolers collect a lot of essential information about things they will study formally later on when they plant seeds and watch them grow and discuss what they see and sense on nature hikes and field trips. A nature hike can be as simple as a stroll through a garden, and field trips can be as simple as a trip to the store or a walk down the block to look at a house under construction.
Freedom from academic pressures. Preschoolers need to collect and make sense out of a lot of information before they are ready to begin formal learning. Too much academic pressure at this stage can result in unnecessary learning problems later.
© Becky Cerling Power 2020
Reprint with attribution only