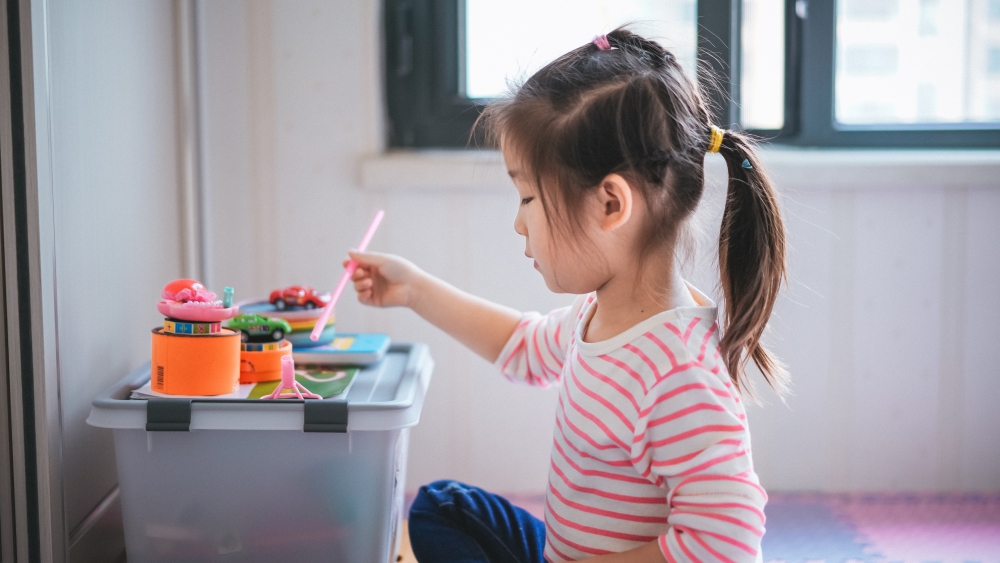 On Sundays… write a scripture-based blessing for each member of the family that you can pray throughout the year. For example, Psalm 37:4: "May (Name) learn to find delight in You, O Lord, and may You give her the desires of her heart."
On Mondays…keep in mind that the key to children's sense of security and intellectual development is a warmly responsive adult. Nothing stimulates children's minds or builds good social behavior like a warmly responsive, consistently caring parent, grandparent, or other committed adult who responds to kids' daily needs, encourages creative efforts, sets healthy limits, provides a calm routine and is easily available for conversation.
On Tuesdays… be aware that reading at home is the simplest way to enhance children's academic performance and encourage their intellectual development. Bedtime is a good time to include reading aloud in the family routine even if kids can read well themselves. Be sure to talk about the stories and relate them to things that happen at home.
On Wednesdays…remember that children learn social skills best by observing and imitating people who are more socially mature than they are. They learn sharing and other social tasks best when they are supervised by an adult who is a good model and lets them know the kind of behavior expected.
On Thursdays… purposely develop the habit of savoring and appreciating what you have at the moment. When you feed discontentment by focusing on what you don't have, you discourage everyone in the family, including yourself. So look for your blessings, thank God for them, and let your children hear you thank Him.
On Fridays… remember to keep craft, game and project books where children can easily use them. Encourage your children to discover new interests by trying new activities.
On Saturdays… as family annoyances and problems come up, remind yourself to look first at what's best for children, not at what's most convenient for adults.
© Becky Cerling Powers 2021 Reprint with Attribution Only
Becky Cerling Powers is a the author of Sticky Fingers, Sticky Minds: quick reads for helping kids thrive and Laura's Children: the hidden story of a Chinese orphanage. She also compiled and edited the faith based stories in My Roots Go Back to Loving and other stories from Year of the Family.
Becky blogs at https://beckypowers.com/