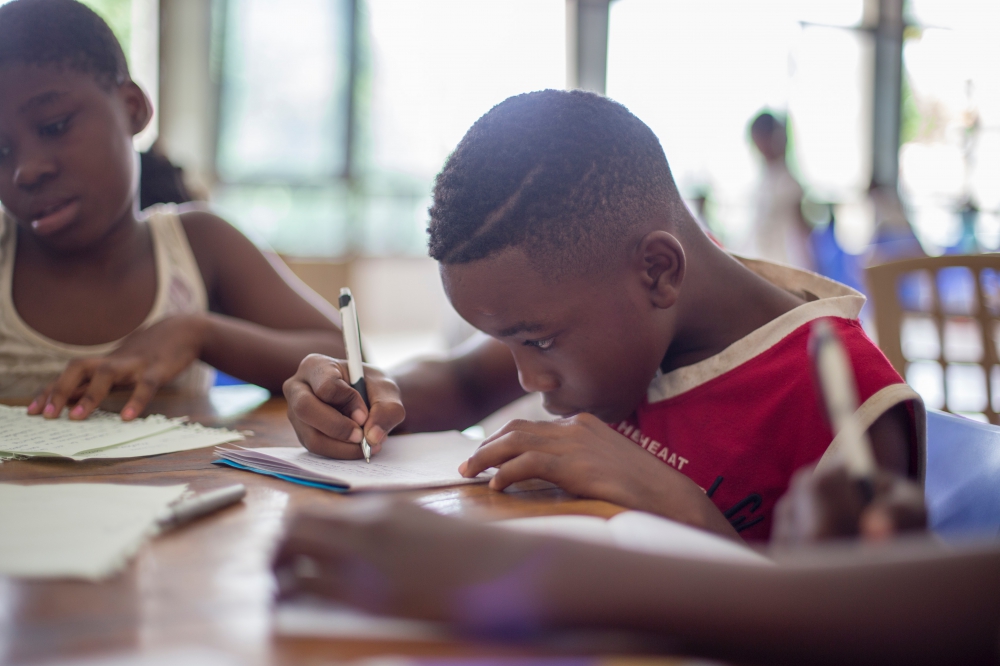 Back in the day when our kids were young, I walked into our sons bedroom one day and noticed our 11-year-old firstborn sitting in his bedroom crying. "What's wrong?" I asked.
He said, "You always tell me when I do things wrong, but when I try to do everything right, you don't say anything."
He had made a special effort all week to do his chores promptly and well. I'd been too busy to notice.
Ouch.
It hit me then: when I noticed and scolded my son's failures, while failing to notice and encourage his accomplishments, I was defeating myself as much as him. I was actually discouraging my son from trying to do the things I wanted him to do.
It was like trying to raise a garden in the desert by diligently chopping out the weeds while failing to give the plants any water.
Because, it turns out, children and gardens do best when those who tend them recognize and encourage first efforts and small beginnings.
I realized then that it isn't enough just to try to get rid of our kids' negatives. First, last, and in between, we needed to be feeding the positive.
I remember what a dramatic difference it made when I switched from a negative to a positive approach in teaching our youngest son penmanship.
When I first began homeschooling our younger son Matt, I marked all his penmanship mistakes in red.
After all, that's the way my teachers had done it – in order to make students notice mistakes and try harder next time. But our son seemed oblivious to his mistakes. Matt disliked penmanship, and our lessons did not improve his attitude.
Then I read some good advice and quit marking mistakes. Instead, I started drawing a big red circle around Matt's very best work on a page. After that we talked together about why those words and letters were his best.
Matt's penmanship started improving, and so did his attitude.
He started looking forward to seeing red marks when they meant success instead of failure.
Although Matt disliked having me tell him why his mistakes were so bad, he enjoyed hearing me tell him why his best work was so good.
After a few weeks of the new positive routine, I asked Matt to circle his best work himself. As he began evaluating his own work, he found his mistakes himself, and his penmanship improved across the board.
It was a real eye opener for me…
Because I soon realized that this positive approach not only transformed Matt's attitude, it transformed mine. Grading penmanship was irritating when I focused on finding what was wrong. When I focused on finding what was right, though, I cheered up and had more patience.
Family therapist Dick Park has some suggestions for people who want to be positive parents.
Tell children what you do want instead of what you don't want.
"Parents tend to go through a litany of what they don't want," family therapist Dick Park said. "If you tell children what you do want, you distract them from the negative to the positive."
"You get the behavior you pay attention to," Park warned. "If you pay attention to negative behavior, you'll get a lot of it."
Don't demand perfection before giving praise.
As soon as children do what you just asked them to do, move in immediately with words of approval -- even if they aren't getting it exactly, totally right. In fact, even if they are barely doing passably well, move in with praise. Warmly support any positive response.
Through the day, try to catch your children doing the right thing.
Then say something positive and specific about it, like "I love it when you kids treat each other kindly and play so well together the way you're doing."
Recognize and praise the small steps a child takes on the way to achievement.
When you praise or affirm someone, take out the history.
"When parents say, 'That's great! Why didn't you do that before?' that gives a hug and a slap," Park said. "So, take out the history. Just say 'That's great! You got it right.'"
"Give a simple stroke for actions well done and leave it alone."
For some reason, it's easier to notice and criticize people's mistakes and failures than it is to notice and praise their daily achievements and honest efforts.
So, becoming a positive parent takes conscious effort.
It means looking at life a new way. It means changing the way you think and respond. It takes practice. But it pays off for everyone.
©Becky Cerling Powers 1997
Originally published in the El Paso Times
You can find more parenting insights from Becky Cerling Powers in Sticky Fingers, Sticky Minds: quick reads for helping kids thrive in the Bookstore