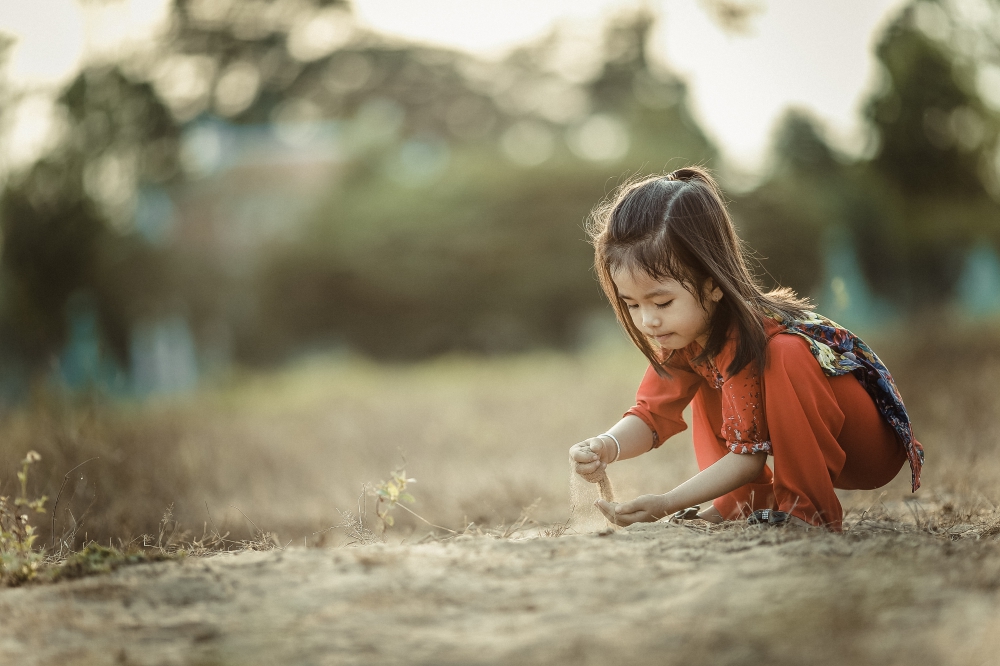 I used to think it was my responsibility to keep our children entertained and occupied all the time. I wasn't a good mom, I thought, if they were bored.
Eventually I realized, though, that sometimes children are bored because they are too lazy to do anything about being bored. They assume that it is their parents' job to think up ideas for things to do and their job to criticize the ideas.
So I changed tactics. When the children complained that there was nothing to do, I said, "Well, I'll tell you what to do. You just sit right down in that chair and think until you figure out something to do."
The situation changed quickly once I realized who was responsible for what. It is children's responsibility to do something about their own boredom. It is parents' responsibility to provide raw materials and an environment that stimulates and encourages creativity instead of stifling it.
Here are a few tips on what parents need to do:
Provide examples of creativity. Take the time to let children work alongside you when you cook, sew, garden, etc. Let them work on their project while you work on yours.
Also, invite children to help come up with solutions to family problems like, "What can we do for Father's Day even though we have no money to spend?"
Read and tell stories about creative people. Perhaps a relative was a good craftsman or invented a good solution to a problem. Biographies of inventors, explorers, and artists, as well as historical fiction like Little House on the Prairie, are also good sources for tales of creative people children can emulate.
Supply raw materials generously. Keep a supply of dress up clothes, costumes, and hats for pretend play. Stash materials like empty juice cans in a sack to be recycled into art projects. Provide pens, pencils, crayons, paints, brushes, paper, paste, tape, scissors, modeling clay and other art supplies.
Never restrict a child to one piece of paper! Children need to make many drawings at one sitting to improve their skills. Having to produce perfection on the first piece of paper blocks creativity.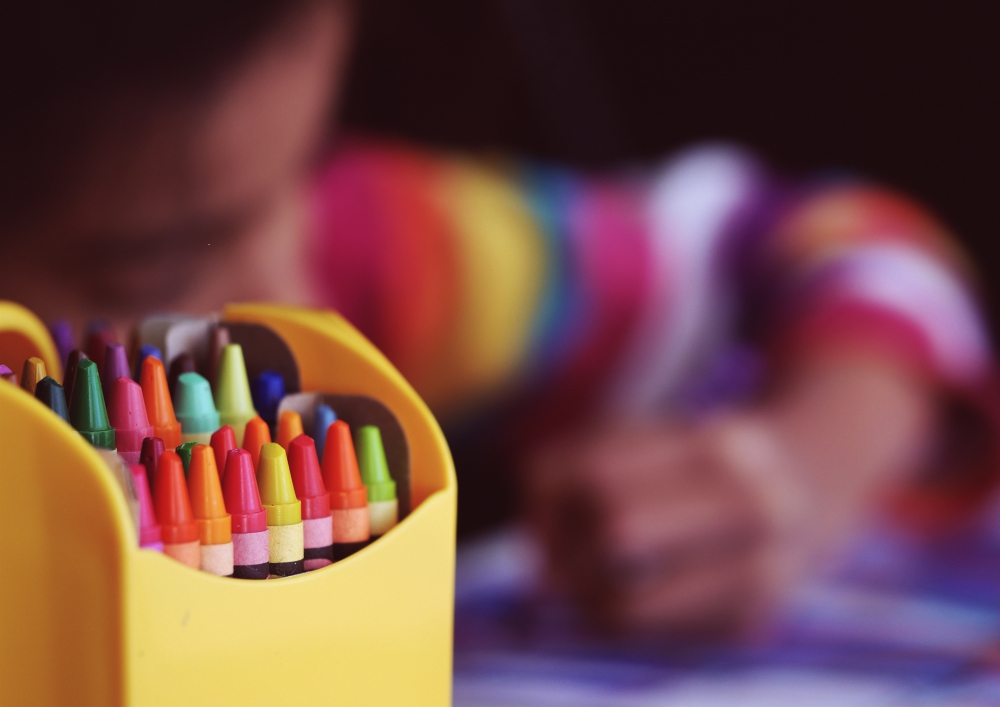 Provide work space. Try to keep a desk, table, wooden chair or some other working surface available for projects. Then store art supplies where children can take them out and use them independently as soon as they are old enough to be trusted with them. (Keep potentially dangerous materials out of reach of toddlers, however.) Children will be less apt to start projects if they have to wait for you to clear work space and get out all the supplies.
Provide house rules. Creativity tends to be messy. Part of being a parent is teaching children how to prevent unnecessary messes ("Do your cutting over the wastebasket so the scraps fall in there instead of on the floor") and how to deal calmly and efficiently with inevitable messes ("Clean up spills with a rag from the box"). It's also a good idea to have children ask permission before they use messy art supplies like glue, paint, or glitter.
Limit "creativity robbers" like TV, tight scheduling, heavy loads of structured assignments, sophisticated toys, and a ready supply of "easy money".
Provide outlets for creativity. Encourage your children to use their special talents for practical purposes. Let your artist make the family chore charts, design birthday cards, and decorate the house for birthdays and special holidays.
Budding actors can give puppet shows, read aloud dramatically to younger brothers and sisters, or make tapes and videotapes to send Grandma and Grandpa. Aspiring writers can keep a family journal, compose poems for the artist's birthday cards, or write a family newsletter. An aspiring carpenter can make toys, build bookshelves, and put together "assembly required" furniture and toys.
Have patience with first efforts. Criticism (especially criticism of first attempts) withers creativity. Children improve with practice. You can always find something good to say about even the clumsiest first attempt at a new skill: "You sure used a lot of pretty colors that time," or "What an interesting idea. I would never have thought of that."
Provide lots of encouragement. Display children's art projects where people can see them. Express admiration for their efforts. Save and file their best efforts. Find instructors for children who want to develop a special talent.
Creativity is a latent ability in all children. Parents can do a lot to help their children develop and use their unique combinations of creative capability.
© Becky Cerling Powers 1993