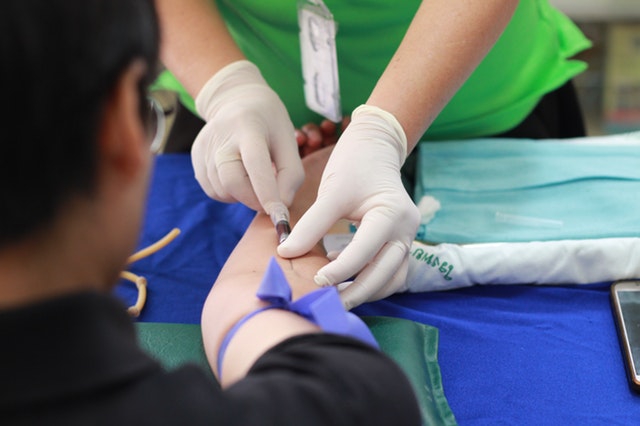 The patient in Room 116 was a handsome, rich young Mexican architect who kept ending up in the hospital because he was depressed and he drank too much.
The architect came from a prominent family in Guadalajara and had a big house, fancy cars, and a great future. Yet he was very unhappy.
Special treatment for a grouch
I noticed that Mrs. G, our nursing supervisor, showed special interest in this patient. Going far beyond her normal duties, she personally gave him his medications, carried his food trays to his room, and cheerfully answered his call bell herself.
And he made lots of calls. He was a grouchy, demanding patient.
"Why is Mrs. G taking care of the patient in 116 herself?" I asked another nurse. "Is she a friend of his or a friend of his family?"
The nurse laughed. "Well, the patient certainly wouldn't think of her as a friend," she said. "Mrs. G knows who the patient is, but he has no idea who she is. In fact, he and his family might be pretty upset if they knew who was taking in his food trays and giving him his medications."
"Why is that?" I asked.
Getting Away With Murder
"Because a few years ago," the nurse explained, "that patient killed Mrs. G's young nephew."
"What?" I asked. "How did that happen?"
"A few years ago," my friend explained, "this patient was the leader of a college group playing tricks on new students. The older boys were drinking too much, things got out of control, and somehow they drowned Mrs. G's brilliant 18-year-old nephew in a campus fountain."
"That's terrible!" I said. "Why isn't this patient in prison?"
"Well, the victim's family did not have the money or political connections to take the older students to court," she explained. "And the students were from well-to-do families. They used their wealth and influence to protect their sons from legal action."
Living with loss
"Mrs. G's sister suffered a nervous breakdown from the terrible grief of losing her only son," she went on. "It has been a very painful experience for the family."
"Then I wonder why Mrs. G is showing him such kindness," I said. "Now, he is at her mercy. She can get back at him. What if she told him who she is? Or, what if she makes a 'mistake' with his medications? Who would know?"
A strange opportunity
I watched and listened. In the end I came to understand that Mrs. G had decided long before to leave her nephew's tragic death in the hands of God. In her view, nursing this patient with kindness was a God-given opportunity to show her forgiveness directly to the one who had caused her family such pain. So she chose to repay evil with goodness.
I don't know what ever happened to the guilty architect. I've heard stories of people like him who have eventually come to peace with God and then turned around and helped others who were hurting. I don't know whether or not he ever did. As with everyone, it was his choice what he did with God's gifts and opportunities, and he may have chosen to reject them.
Peace in the midst of pain
I do know what Mrs. G's life was like. She had peace and joy; the architect had neither. Mrs. G could have been eaten up with bitterness. Instead she was happy. She had chosen to deal with her hurt the better way… God's way.
Like Mrs. G, we all have a choice of how we react when others hurt us. We can hold on to our bitterness and be miserable or, like Mrs. G, we can let go of our pain and look for ways to show kindness to those responsible for our hurt.
A friend once said, "Bitterness is like holding a hot coal in your hand. You mainly hurt yourself."
What the Bible says
St. Paul taught the early Christians this: "Dear friends, never avenge yourselves. Leave that to God. Instead, feed your enemy if he is hungry. If he is thirsty give him something to drink. Conquer evil by doing good" (Romans 12:19-21 TLB).
Today's Prayer
"God, I accept that Your way is the better way of dealing with hurt. Help me to let go of bitterness and trying to get back at others. Instead, help me to show them kindness so that I can enjoy Your peace in my heart." Amen.
Resource: To order Paula Kortkamp Combs' Bible studies in English and Spanish, go to this link:
https://www.amazon.com/Paula-K-Combs/e/B00KGNRWZW?ref=sr_ntt_srch_lnk_20&qid=1569165484&sr=8-20
© Paula Kortkamp Combs 1998