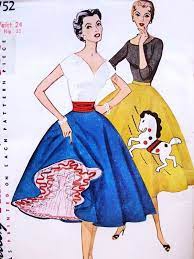 (From Jennifer)
"You can only wear one dress at a time," Daddy said as he examined the three or four dresses in my closet. And then, predictably, he denied my request for a new dress.
Daddy was a good man. He just didn't understand girls and fashion.
But Mom…?
Mom was a great woman. She understood with both her head and her heart. And her creativity could solve just about any problem. She was a mother.
I grew up on a Minnesota farm in the 1950s. During first through sixth grades, I attended a one-room country school with one teacher in one room and about thirty pupils in the six grades. All of these students lived on nearby farms and had clothing similar to mine. No fashion problem there.
But then in the late 1950's I attended junior high school in Pelican Rapids.
There, full skirts supported by net cancan underskirts were the fashion rage. In retrospect, I believe that at least eighty percent of my female classmates did not have a cancan. But the other twenty percent were fashion princesses.
I pleaded my case, "Mom, I need a cancan. Everyone else has one!"
Mom responded, "What do you think your father will say?"
That was close enough to "No" for me, so I put the thought out of my mind.
I remember hearing the sewing machine whirring, but I assumed that Mom was patching jeans until the day she presented me with (you guessed it) a cancan.
This cancan had a problem.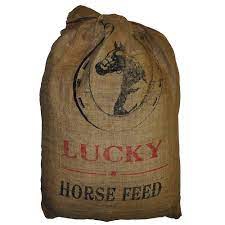 Mom had no net material to make it, so she used feed sacks. She tightly gathered and sewed rows and rows of feed sack material, which drooped because of their weight.
Before presenting it to me, Mom starched and ironed it. The makeshift cancan worked pretty well for a little while ... at least through the bus ride to school and maybe for one or two classes.
But by the end of the day my cancan skirt was heavy and limp.
For a month or two I starched and ironed that cancan daily. After a while, though, I gave up on the fashion craze and returned to my own farm girl style. The cancan was not important to me anymore. But Mom's act of selflessly giving to and for me deeply imprinted in my heart.
I am embarrassed as I recall this story now.
Because I had deliberately played on Mom's sympathy. I knew that Daddy would not approve of buying a cancan. I also knew that Mom would try her best to satisfy my desires.
I hope the pleasure Mom received from giving me her version of a cancan dress offset the many hours of work she put into that gift.
(From Becky)
My friend Jennifer wrote this story in 1998 as part of a yearlong community writing project that placed a daily story in the El Paso Times in celebration of the values that build families and communities. Originally Jennifer wrote it as a tribute to her mom for Mother's Day, but I think it could just as easily be written as a tribute to both her parents for Valentine's Day.
Because both parents loved their daughter.
But each one showed their love in a completely different way, from a completely different perspective. And their two different responses worked together to make their young daughter feel seen, heard, and loved – while teaching her a valuable lesson she needed.
Jennifer's dad wasn't mean. He didn't mock, shame, or lecture her for wanting something unnecessary. He was just practical: "You don't need it. We don't have the money to buy something you don't really need."
Her mom's responded more emotionally. She thought, Jennifer is a girl, and she longs to look beautiful and be fashionable. So, Mom went to a lot of trouble, with the materials she could afford, in order to give her daughter the gift of a fashionable looking outfit.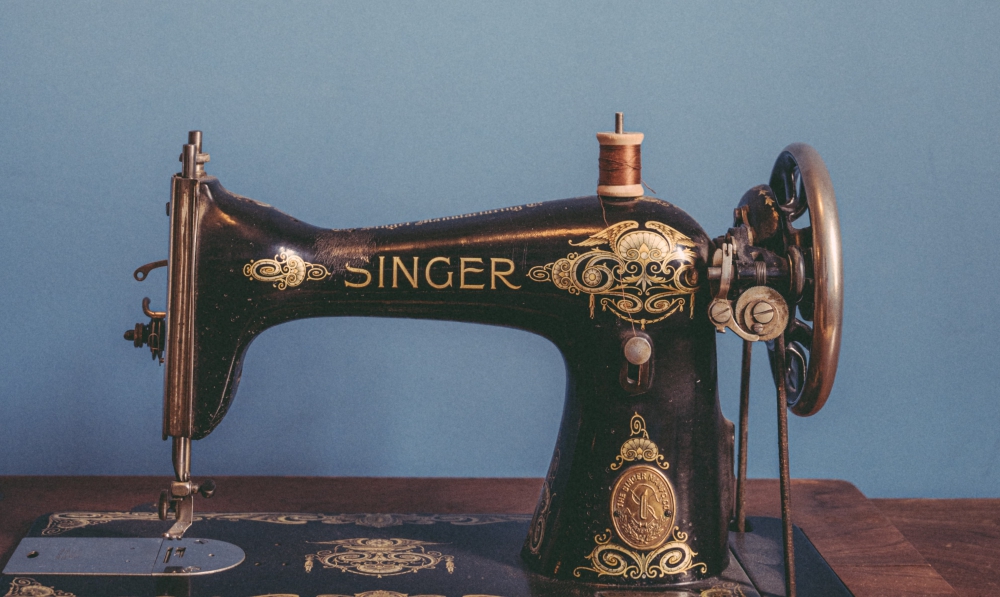 Dad was right. Jennifer did not really need the fashionable skirt.
But Mom was right, too. Jennifer did need the fashionable skirt (but in a way the family could afford) in order for Jennifer to realize for herself that Dad was right: she did not really need the fashionable skirt.
With two completely different approaches, these parents did together what their child needed to be done.
They expressed truth she needed to hear and they showed unconditional love.
When St. Paul was thinking about the ways God shows love to people, he wrote this prayer:
So I bow in prayer before the Father from whom every family in heaven and on earth gets its true name. I ask the Father in his great glory to give you the power to be strong inwardly through his Spirit. I pray that Christ will live in your hearts by faith and that your life will be strong in love and be built on love.
And I pray that you and all God's holy people will have the power to understand the greatness of Christ's love—how wide and how long and how high and how deep that love is. Christ's love is greater than anyone can ever know, but I pray that you will be able to know that love. Then you can be filled with the fullness of God.
With God's power working in us, God can do much, much more than anything we can ask or imagine. To him be glory in the church and in Christ Jesus for all time, forever and ever. Amen. (Ephesians 3: 14-21, New Century version)
Here's something to think and journal about today:
How has God shown you his love today or this week?
How does his love make a difference in your life?
© 2019 Becky Cerling Powers
Reprint with Attribution Only www.beckypowers.com
For more stories and reflections for adults and older kids see My Roots Go Back to Loving in the Bookstore and other posts in this website: www.beckypowers.co