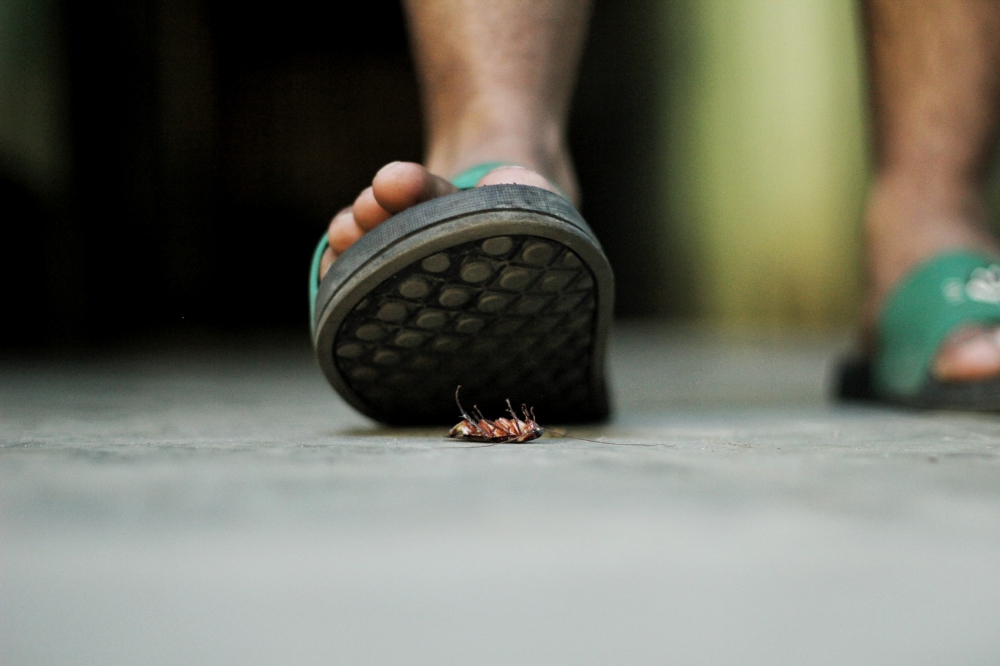 Jesus said, "Blessed are the meek." But who wants to be a doormat? Because that's what we think meekness is: giving in to the strong because you're too weak to stand up to them.
Jesus showed us a dramatically different picture. He faced down the religious leaders of his day so successfully that they had to dream up false charges to get him killed. But then he turned around and died for their sins of false accusation and murder.
When the Apostle John told the story about Jesus' last supper with the disciples, John said that Jesus knew His time had come to die. He also knew that He had come from God and was going back to God. And He knew that hard times were coming for His disciples. He wanted to show them how much He loved them and help them to understand what loving each other looks like in His kingdom. So He did something they never expected.
Jesus took off his outer clothing, wrapped a towel around him like the least important servant, and began going around the table, washing the disciples' filthy feet.
In Jesus's time and even in the Middle East today, people thought feet were one of the most disgusting parts of their body. Perhaps that might be partly because in those days, most people either had no shoes or wore sandals. To get from one place to another, they had to walk. Only a few wealthy people had donkeys or horses to ride. Those donkeys and horses made messes in the streets as they went along, and so did the other animals that used those streets, like sheep and pigs. The animals made the roads even more disgusting for people walking through the dung and mud in their bare feet or sandals.
So, in Jesus's time, when people came into someone's house or tent, the owner provided water for them to wash their feet. If they came into a wealthy house, the lowest ranking servant washed their feet.
The disciples believed that Jesus was the promised Messiah, and as leaders in training, they expected to take positions of authority and power in His coming kingdom. They kept getting sidetracked into arguments over who was the greatest. The mother of James and John even joined the competition and asked Jesus to give her two sons the positions of highest honor in His coming kingdom.
So, when all the disciples arrived in the room set up for their Passover meal, with no water provided for washing their feet, they all went to the table with filthy feet.
Jesus understood the ambitions of His disciples. He wanted them to understand how different the kingdom of God is from the kingdoms of mankind, and how different a leader of God is from leaders in the world. But instead of lecturing them about the difference, He gave them a picture. He started washing their feet, one by one.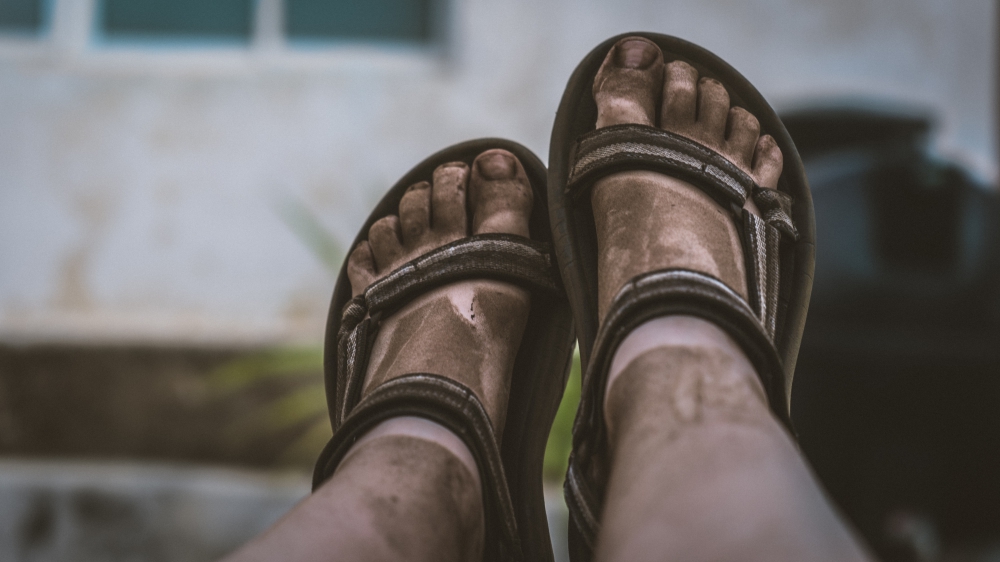 When He came to Peter, Peter protested "No! You shouldn't wash my feet!"
"You don't understand what I am doing now," Jesus said. "But later you will understand."
Peter refused to believe it. "No!" he said. "You should never be the one who has to wash my feet!"
"If I don't wash your feet," Jesus said, "then you have no part with me."
"Then wash my head!" Peter said. "Wash my hands, too!"
"Someone who has taken a bath only needs to have his feet washed to be completely clean," Jesus said. "And you are clean – but not all of you." (He was thinking of Judas, who was plotting with the religious leaders to arrest Jesus.)
When Jesus finished washing all the disciples' feet, He put his robes back on and joined the disciples at the table.
"You need to understand what I have done for you," He said, "You call me Teacher and Lord, and rightly so. I am indeed your Teacher and your Lord. Now if I, as your Teacher and Lord, wash your feet, you must wash each other's feet. The servant is not greater than the master. The messenger is not greater than the one who sends him. I have set you an example. This is how you are to treat each other."
The men whose feet Jesus washed did not yet understand who Jesus was and is. But now, after his resurrection, we realize that in this story we are watching the one through whom all the universe was created, who is above all, who is the exact image of the invisible God, the one who is fully God, yet fully human like us. There with his towel across his knees, he is holding the universe together.
AND he is also coming close to the very end of his emptying himself, his not-grasping at being God, his complete obedience, faithfulness and meekness that will end in a death that is going to make it possible for these rough men and our rough selves to be covered in his holiness.
Today's prayer
Dear Jesus, I bow down before you today in awe of your power, your meekness and your love. Help me, I pray, to lay aside my rights like you did and serve with meekness and love. Amen.
© 2019 Becky Cerling Powers and Lee Merrill Byrd