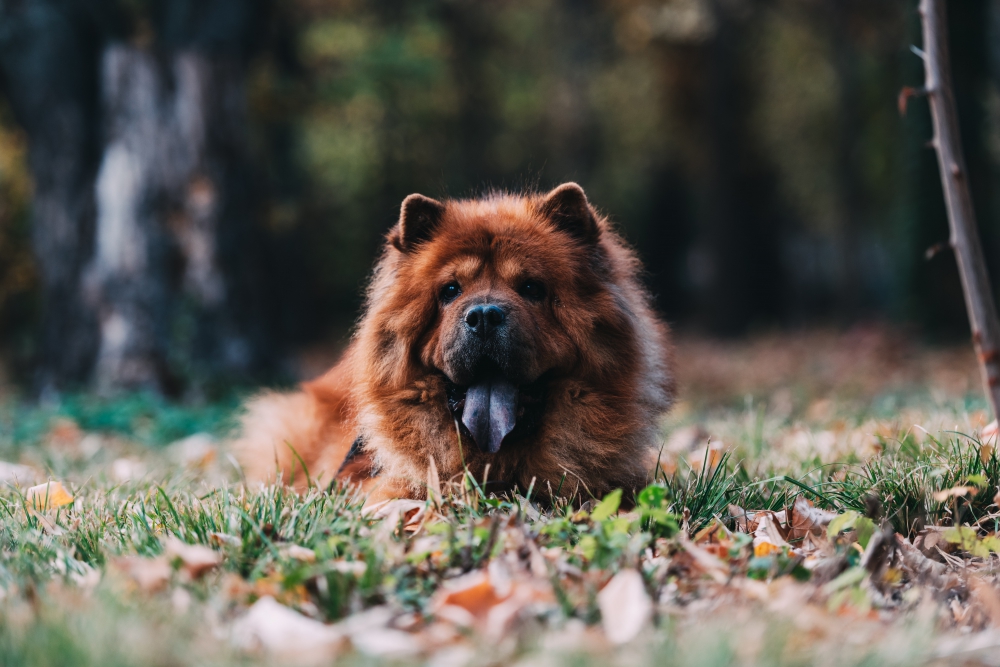 "No cats," I used to tell our kids whenever they asked for a kitten. "No cats. Ben would kill it, and then you'd feel bad."
Ben was our big red Chow Chow. He regarded it as his duty to lay around looking hot until someone came by the gate, or some poor little animal came into the yard. If it was big, human or outside the gate, he barked at it.
If it was little and inside the yard, he killed it.
When we first moved onto our west Texas property, my husband filled the old chickenyard out back with chickens to remind him of his farm boy childhood and give our kids a taste of the farming lifestyle.
When Ben saw those chickens, his eyes gleamed, and he moved his daily laying around spot close to the chickenyard. For hours every day he drooled and looked hot.
He appeared to be dreaming about getting acquainted with chickens.
We kept the chickenyard gate shut, but sometimes a chick squeezed under the fence or a hen flew over it. Then Ben would go after the chick or chicken the way he went after wandering squirrels and rabbits.
Next thing I knew, the kids would come tearing into the house, hysterical over finding one of their chicks or hens dead in the yard.
Old Ben had helped himself to another taste of the farming lifestyle.
"Take your choice," I finally told my husband. "The chickens or the Chow."
So.
That was the end of the chickens.
Ben was truly King of Our Yard. I felt sure a kitten would last no longer than a chicken.
Whenever the kids brought wistful tidings of another free kitten, I turned myself into a broken record: "No cats. No cats. No cats."'
Then one scorching August morning, while following a bike trail through the desert, our 11-year-old son heard frantic mewing sounds and discovered a sweet little kitten trapped in a cactus. She was starving, scrawny, sick, scared…
And of course he brought her home.
So what could I say? "Put her back!"?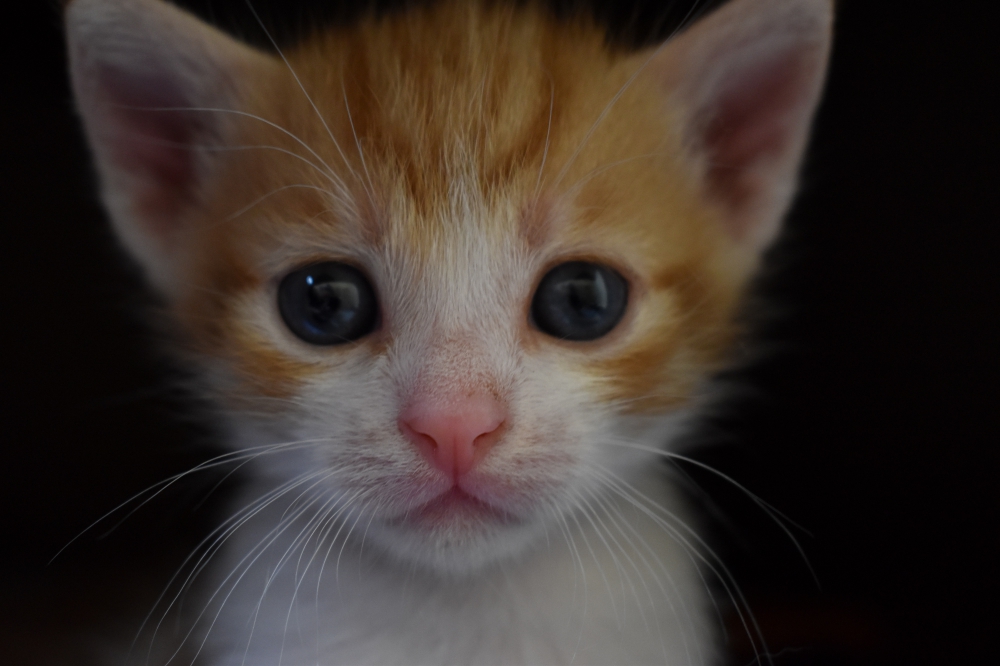 We took her to the vet for shots. We fed her according to his instructions.
She was soon thriving on her new diet and the family's attention. Whenever anyone sat down, she jumped into their lap and purred until their legs vibrated.
So. Despite me. We had a cat.
After two weeks of discussion and negotiation, the kids agreed to name her Vicky. I thought the name was too ordinary for a creature with her adventurous past. But before long I decided the name suited her after all.
Vicky, after all, is short for Victoria – as in Queen Victoria.
Vicky set her kingdom to rights quickly. We lived in an old farmhouse with more mouseholes than we could find and plug, so mice were a constant headache. Vicky took care of that problem first.
Within two weeks, all the mice disappeared. (And as long as she lived with us, they never came back.)
After that, she dealt with Ben.
The vet had advised us to introduce the dog and cat carefully. "Let the dog know she's part of the family," he told us.
"Let him see her with you and hold onto his collar when you put her down outside. If he makes any kind of move toward her at all, punish him."
So. We tried it.
Vicky arched her tiny back and spat. Ben lunged at her. We yanked him back.
That was too nerve racking for me.
I confined Vicky to the house and the screened-in front porch. She and Ben got acquainted through the screens. Every day she paraded along the windowsills, hissing and spitting at him as he lay around the front yard, looking hot.
But then Vicky started letting us know she wanted her freedom.
Whenever anyone opened the back door, she tried to dash outside.
And every afternoon she turned mean.
She would sit on a high stool in the kitchen and reach out a claw to scratch whoever passed. When none of those antics produced an open back door, she started using the den rug for her litter box.
"If this cat makes one more mess in the den," I announced one day, "out she goes. She's on her own with that dog."
I guess she heard me.
The next morning when I checked the den, she had left two piles.
The kids wailed and worried, but I hardened my heart and tossed her out, ready to make a quick grab for Ben's collar.
But he ignored her.
At least, he ignored her while we were watching. The next morning, he showed up for his breakfast with a cat scratch clear across his nose.
After that, Ben and Vicky didn't pay a whole lot of attention to each other.
Ben was still King of the Yard – as long as he remembered who was Queen.
And they both patrolled the yard for intruders.
But now they divided the royal duties:
He let her wipe out the local mice and lizards.
But she let him deal with all the squirrels and skunks.
Upon reflection…
Our neighbor's experience with dogs and cats was dramatically different from ours. She kept her cats inside the house and left the dogs in her fenced yard to guard her property. She didn't try to train them to respect each other as co-inhabitants.
One day when she opened her back door, two of her dogs spotted one of her cats inside. Before she could hardly realize what was happening, they instinctively darted inside and killed her cat.
Ben and Vicky's truce reminds me of the prophet Isaiah's visions of a restored earth:
And the wolf will dwell with the lamb, And the leopard will lie down with the young goat, And the calf and the young lion and the fattened steer will be together; And a little boy will lead them (Isaiah 11:6 NASB).
The wolf and the lamb will graze together, and the lion will eat straw like the ox; and dust will be the serpent's food. They will do no evil or harm on all My holy mountain," says the Lord (Isaiah 65:25 NASB).
Resources for you to ponder, journal, and/or discuss:
Videos:
Image of God: https://bibleproject.com/explore/video/image-of-god/
Heaven and Earth https://bibleproject.com/explore/video/heaven-and-earth/
Blog: What Does it Mean to Be Human: https://bibleproject.com/articles/what-does-it-mean-to-be-human/
© Becky Cerling Powers 2023 Reprint with attribution only: www.beckypowers.com
Becky Cerling Powers is the author of the nonfiction narrative, Laura's Children: the hidden story of a Chinese orphanage and the parenting guide, Sticky Fingers, Sticky Minds: quick reads for helping kids thrive. She blogs at www.beckypowers.com