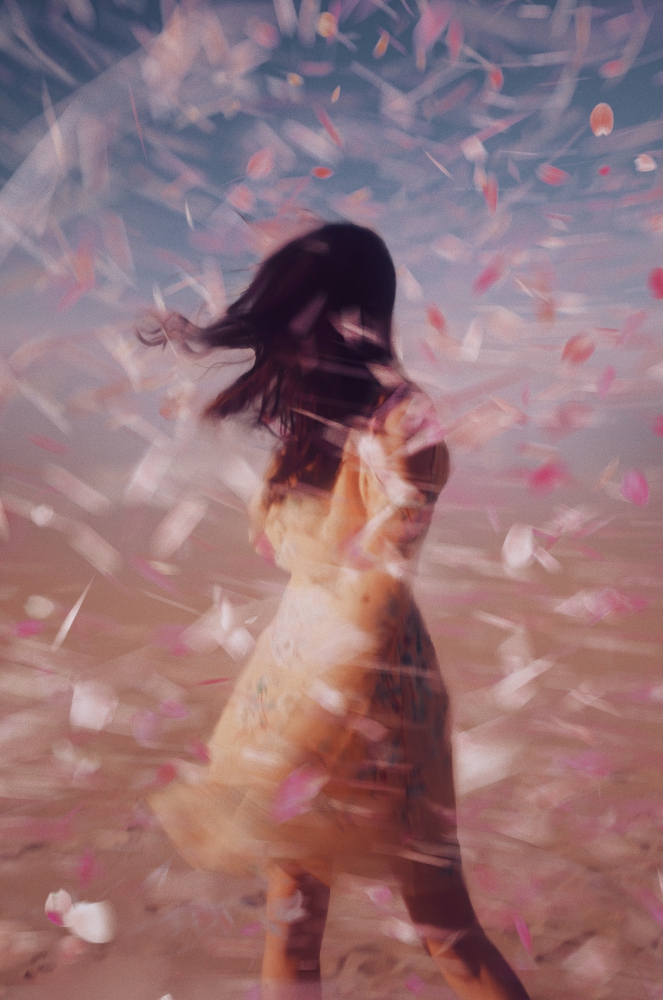 I felt overwhelmed.
During the early years of the homeschooling movement, in 1983, after our 6-year-old son Matt came down with pneumonia twice in six months, we started homeschooling to give him a break to recover. After that it seemed natural to let our two older children join our homeschool day whenever they got sick and had to stay home from school, I just included them into our homeschool day. They started begging to be homeschooled, too, so I wound up teaching all three, while helping to start El Paso's first homeschool support group and spending hours on the phone talking to parents wanting information about homeschooling their kids.
I also started writing a weekly parenting column for the El Paso Times, sharing the tons of stuff I was learning while running a household, parenting and teaching three kids first grade through high school.
"Overwhelmed" became my middle name.
I'll bet you feel the same sometimes, like you've bitten off more than you can chew, or life has too many moving pieces.
I'd like to share with you one my most important parenting/homeschooling lessons for those times when I started feeling Utterly Overwhelmed. It was this: I'd better stop for an uninterrupted (as if that's going to happen…) Morning of Prayer.
So, I'd pick a morning when nothing was scheduled and tell the two older kids that they could have a day off from school if they kept their little brother happy, answered the phone and made lunch. And they were not to interrupt me unless someone was bleeding.
Usually this gave me a whole hour or two…
I learned that to begin, I first needed to prepare my heart to think about what I was doing and to Whom I was praying. Otherwise, I would just rush into God's presence, tell him what I thought He should do, and rush out again, without even waiting to hear what He might want to say about it.
With experience and a couple good teachers, I came to realize that I couldn't just assume that the way I saw things was the way God saw them.
For He – not Me – He is God.
He knows how I am made, He knows how the world is made, and He knows far more about my situation than I do.
So, I need to prepare my heart and mind to approach Him appropriately and listen for anything He might want to say.
A good way to prepare my heart was praying the Lord's Prayer thoughtfully:
"Our Father in heaven, hallowed be your name…"
Who am I coming to? Since Jesus taught us to call Almighty God our Father, that tells me that God will listen to me as any good father would do. So, I can thank Him for being my father, for being completely on my side and for listening to me.
"Your kingdom come, your will be done on earth as it is in heaven."
God's kingdom and God's will are the Big Picture. My situation is a small part of that Big Picture. So…am I ready to pray for God's kingdom to come into my situation? And for His will (not necessarily mine) to be done in this situation…just as it would be done in heaven? If not, I need to confess sin and get my heart right. This has to be done before I can ask for my daily needs:
Give us today our daily bread.
And forgive us our debts, as we also have forgiven our debtors.
Are there sins – debts – I need to confess now, before I go any further? And am I "up" on forgiveness? Or do I need to pray about going through the process of forgiving – or at least being willing to let God help me forgive – someone?
And lead us not into temptation but deliver us from the evil one.
I acknowledge that God's enemy is opposed to His kingdom, and that I want to further God's kingdom, not the enemy's. So, I ask God's protection from the evil one as I pray.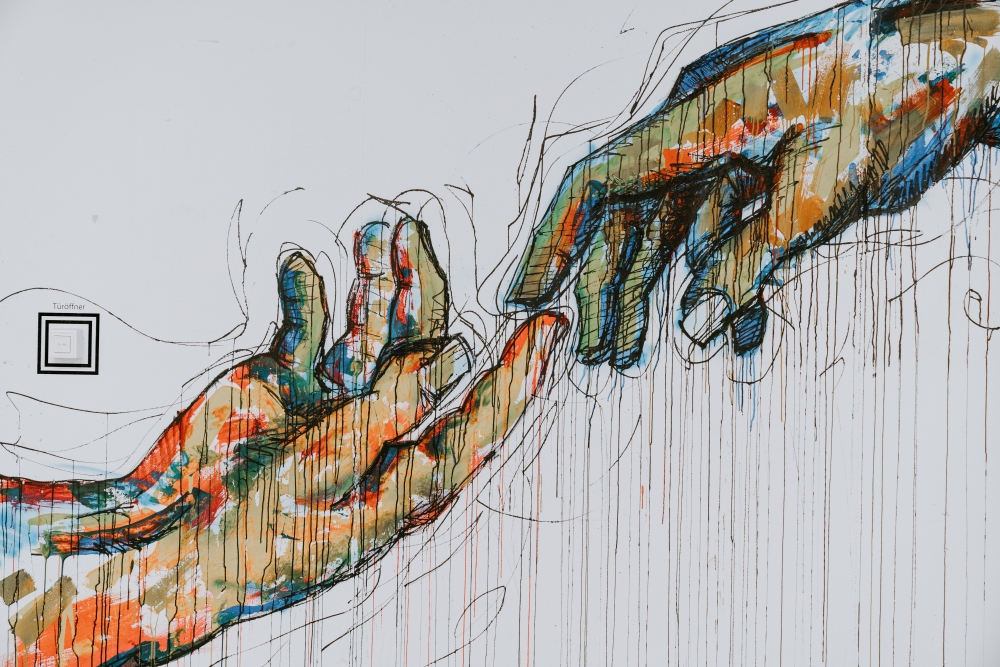 For yours is the kingdom and the power and the glory forever. Amen.
This is another reminder to Whom I make my prayers.
After preparing my heart this way, I'd write this verse at the top of a page in my journal:
Be anxious for nothing, but in everything, by prayer and petition, with thanksgiving, present your requests to God. And the peace of God, which transcends all understanding, will guard your hearts and minds in Christ Jesus. (Phil 4:6-7).
"Be anxious for nothing…" St. Paul said. But I WAS anxious. In fact, I was obsessed.
Do you ever become so totally wrapped up in your worries, that praying is no longer really prayer? It's worrying in the name of prayer? I began to realize that though I would begin: "Dear Jesus," as if this was prayer, really I was just anxiously going over and over and over my worries, then ending with "Amen." And that was not really prayer.
So, I'd make an Anxiety List
I'd draw a line down the center of the page and on the left side I'd list whatever I was worried about, leaving a fair amount of space between each item. Then, since St. Paul said to pray with thanksgiving, I'd go back to the top of the list and thank God for anything I could think of about the first item. Then I'd write my request, still on the left side.
I'd try to be quiet and if any thoughts or any scripture came to me, I'd jot that down. Then I'd move on to the second item, and so on down the list.
Over time, I learned two crucial things from this practice.
First: God answered my prayers in surprising – sometimes astonishing – ways. After a month or so, I'd go back to my left-hand list and then, on the blank right side of the page, I'd write down the answers to my petitions along with my thanks.
Wow, that was a faith builder!
Except.
Except that I also came to see that by the time I came back to write down those answers to my prayers, I often hadn't noticed God's answers when they came. And that was because I'd become so focused on a next new set of worries.
So, coming back to write in answers to my anxiety prayers built my faith.
And it also prodded me into greater awareness and gratitude for what God did for me at the time He was doing it.
The second big pattern I began to notice was that the day after setting aside a prayer time like this, I always felt horrible. I'd think, I had all these things to do, and I wasted a morning praying, so I got nothing done, and now I still have all this Stuff to deal with.
But… over time… because I was coming back to my notes and seeing both the answers to prayer AND the depression that came the following day, I began to recognize the depression as a spiritual assault. I realized that when I prayed – beyond my sight in the world invisible – God began moving. And that made God's adversaries angry. They could see what I could not.
So, I was suffering a spite attack.
As I learned to refuse these bouts of depression, they lifted over time. I would say, "Lord, I refuse to believe that that was wasted time. Someday I'll see it was time well spent, so now I thank You in advance for Your answers to my prayers."
Then I thanked Him again when the answers came.
©2022 Becky Cerling Powers
Reprint with attribution only www.beckypowers.com
Becky Cerling Powers is the author of Laura's Children: the hidden story of a Chinese orphanage as well as Sticky Fingers, Sticky Minds: quick reads for helping kids thrive. She blogs at www.beckypowers.com "Anxiety List Prayer" is part of a collection of stories describing and explaining the use of the spiritual weapons that the apostle Paul listed in Ephesians 6:10-20. This story describes using all-occasion prayer. To find other stories in the blog series, enter "reflections on spiritual warfare" into the Search Bar.