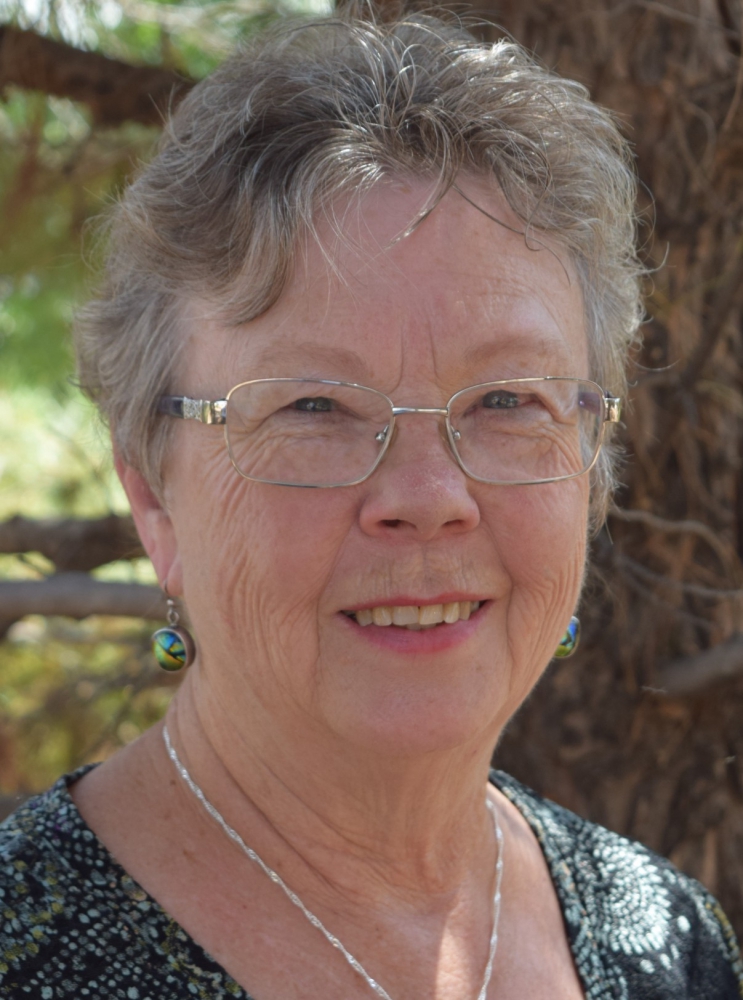 BECKY CERLING POWERS:
Like many grandmas, I want to take my family and friends with me on my life journey with God. But how? I've found that sharing stories can be a doorway to the presence of God.
Blog category: Story Powerline
A few years ago I started emailing our faraway teen and preteen granddaughters two or three stories a week from the stash of faith based stories in my computer. They didn't email back much, but my son told me they loved getting the stories. And one of them told me the stories surprised her to realize that old people like me used to be just like her and her siblings. I also snail mail faith based stories to other faraway grandchildren who have no email address but love getting stories from Grandma.
I started emailing the stories to some of my friends, and others became interested. My email list grew. When my honorary daughter in Africa lost her husband suddenly, she told me that the right story would come to her at just the right time, comforting and strengthening her. "I felt you were walking beside me," she said. She urged me to put the stories on a website. So I am publishing the stories in this blog under the category Story Powerline.
Bookstore
But where did I get my handy stash of 300 plus faith based stories? They came into my computer in 1998 when I coordinated and edited a community writing project sponsored by the El Paso Times and El Paso for Jesus, a coalition of about 100 Protestant and Catholic churches. Eighty volunteer writers (including me) contributed 365 stories for a daily column called "1998: Year of the Family."
The column was popular, so with my husband's help I published a collection of faith based family stories from the column in a book, My Roots Go Back to Loving and other stories from "Year of the Family." The book sold well, but I discovered that, while writing peps me up, marketing makes me depressed. So I turned my attention to researching, writing and publishing a family story that has intrigued me from childhood: Laura's Children: the hidden story of a Chinese orphanage. In addition, after starting this blog, I put together a collection of short articles for parents and other folks who love children and want to help them succeed. That book is Sticky Fingers, Sticky Minds: quick reads for helping kids thrive. All three books are in the Bookstore and can also be bought on Amazon.
Blog category: Bible Powerline
Some homeschool friends wanted to learn how to meet God in His Word together with their children in simple, natural ways at home. So we developed an all-ages, discovery Bible study format where the moms first discussed a Bible story on an adult level. Then we told the story to the children. They in turn used everyday art projects like drawing, playacting and making games to retell the story and think about how to respond appropriately. Jill Bell will help me share some of our Bible study adventures in the Bible Powerline category of the blog.
Blog category: Parent Powerline
During the years when I was homeschooling our children, I wrote a weekly parenting column for the El Paso Times. Since then, as I talk with people, certain family issues keep coming up again and again. So I've adapted some of my earlier parenting columns to address those concerns and I am reprinting them under the Parent Powerline category in the blog.
---
JILL BELL
I am a friend from El Paso who practiced Bible storytelling with my family in our all-ages Bible study group. Re-enacting the stories became part of our children's normal play at home. They naturally retold the stories they heard. The stories trained us to start recognizing God in our own stories and in other people's, too.
The stories and poems published in this website are in the public domain or published with permission. A few of the stories are written by authors I can no longer locate but whose stories are in My Roots Go Back to Loving. All the authors of stories in that book gave reprint permission. If you copy any of the blog entries, please include the copyright notice, attribution information, and website address.