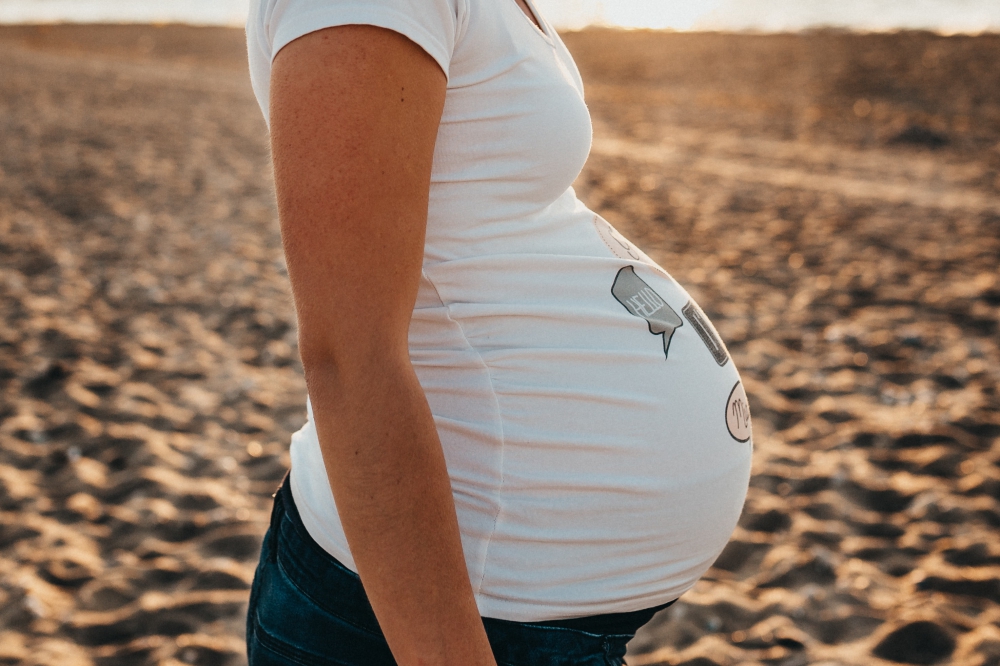 Eileen met her lover the same day her husband Richard came home from work and announced that he had become a Christian. After see-sawing between the two men for a year, she gave custody of her three-year-old daughter to Richard and went to her boyfriend.
When she became pregnant a couple months later, she was unsure her boyfriend would keep his promises about providing for his child. Also, she still wondered if she should go back to Richard and her daughter. Having this child would shut that door and keep her tied to a man she didn't trust. Besides, she didn't want to lose her job.
Should I get an abortion?
Her relatives urged her to get an abortion, and she went to counselors who urged her to do what was best for her and her alone. She had decided to abort when Richard called. He said the Lord had told him that she was pregnant by her boyfriend, and that God wanted him to love and care for this child. And again, the night before her abortion was scheduled, he called and asked her not to abort her baby.
But Eileen went ahead with it anyway.
Afterwards her boyfriend gave her some pro-life literature that showed the stage of development of her unborn child. She had been well into her third month of pregnancy. She was shocked by the pictures because her abortion counselor had told her the fetus was just a little blob. She wondered if she would have decided differently with better information.
Guilt and shock
"Partly because the guilt and shock were too much to handle, and partly because I didn't trust the baby's father's motives, I began to block all this out of my mind,'' Eileen said.
A few months after the abortion, Eileen became a Christian and returned to her husband and daughter. "I found myself loving things that before had seemed so unfulfilling – just being home and being a wife and mother,'' she said.
"God restored our marriage,'' Eileen said, but eventually her abortion decision began to haunt her.
Threatened miscarriage
After having three more children, Eileen became pregnant again. During the first trimester, she began spotting and cramping. "I became afraid God was judging me,'' she said, " This baby's due date was the same as the one I had aborted nine years earlier, and I was in about the same stage in my pregnancy as when I had the abortion. I felt God was going to take the life of this one, because I took the life of the other.''
"No,'' Richard told her, "God does not work that way. He is full of mercy and grace.''
After a difficult pregnancy, Eileen gave birth to a healthy girl and named her daughter Hannah, which means "Grace.''
Facing truth, facing remorse, grieving the loss "This situation forced me to deal with what I had done,'' Eileen said. "I had to walk out of my denial. Instead of covering up what happened before, I began allowing the guilt, the remorse, and the grief to surface and be lovingly dealt with by my Creator. I began to mourn for that little one and ask God for His forgiveness.''
Eileen came to understand that God wanted her to be whole, but honesty was required for her healing. She began facing some issues she had never anticipated, such as "How do you talk to your children about this?''
"My abortion occurred in 1973, but it took eleven and a half years before I came to the point that I could forgive myself,'' Eileen said. "I had no idea that such a simple 'procedure' could have such far-reaching effects in the future.''
Worth repeating
"Blessed are those who mourn, for they shall be comforted" (Matthew 5:4 NIV).
Today's Prayer
"Lord, give me the courage to face the wrong I've done – to name it, to name what I have lost because of it, to grieve and allow myself to feel the hurt I've caused You, others and myself. Walk with me, I pray, through this process and reveal the truth that I need to understand to set me free and receive forgiveness. Amen."
© 2018 Becky Cerling Powers