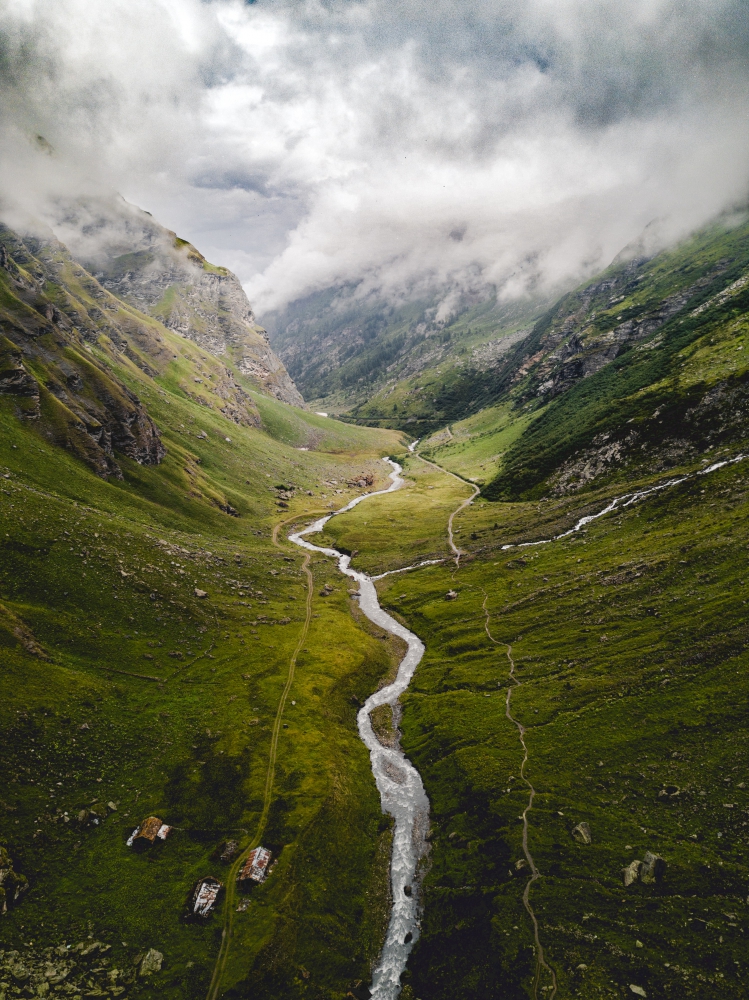 When my husband was only in his mid-fifties, he began to have problems with his memory. Fred worked for a large industrial company as a chemical engineer. His chemical calculations had to be exact; his financial record keeping for the company had to be absolutely accurate. For some unknown reason, his job was getting harder and harder for him.
Then I began to notice that sometimes Fred couldn't find his way even through familiar streets in his home town. His driving scared me. Both at home and at work he completely forgot entire conversations, leading to frustration and misunderstanding. What was happening?
Weird world
Two years into this weird world, doctors decided Fred must be suffering from depression. But antidepressants did not help his short-term memory loss or prevent the steady progression of his odd symptoms. It was a puzzling time.
After four years of wondering what his problem could be, I finally received his diagnosis--early onset Alzheimer's Disease. Fred was barely 60 years old. It was a devastating blow.
At first we did not tell him his diagnosis, thinking the news would be more than he could bear. I grieved in private for months, but around Fred I tried to act like everything was fine. It was a hard act!
How can I manage?
One day as I was pouring out my heartache to the Lord in prayer, I told Him I wasn't strong enough for this trial. Immediately a Bible verse I had learned years ago came to mind, "As your days, so shall your strength be" (Dt. 33:25 NKJ).
I went on. "But, Lord, I feel overwhelmed. Alzheimer's is a frightening valley. How can I make it through?" My answer came when yet another Scripture memorized long before came to mind: "The eternal God is your refuge, and his everlasting arms are under you" (Deut. 33:27 NLT).
In other words, I would not be walking through this terrifying valley alone. God promised to be with me, providing His strength for my weakness. And whenever I stumbled over problems in my pathway, His wonderful arms would be there to pick me up.
Fred died at the age of 66 in 1999, six years after I learned he had Alzheimer's. So, because the symptoms were years before his diagnosis, we walked that Valley about a dozen years.
God's comfort, God's provision
How else did God comfort me?
The Lord provided precious friends who ministered to me with the priceless gift of listening. And He put the idea in the hearts of a group of retired men at church to take turns taking Fred to lunch or to run errands with them one day a week. Fred looked forward to being with the guys, and it gave me a very needed break from the constancy of care giving. It was a great gift!
One day I was feeling overwhelmed and decided to drive around awhile just to have some
alone time. I speak Spanish, and when I got in the car, the radio was tuned to a Christian Spanish station. They were playing a song I'd never heard, "Paz en medio de la Tormenta," ("Peace in the Midst of the Storm"). And I knew that God knew exactly where I was, and what I was feeling, and was ministering His grace, and yes, His peace to me, in the midst of that day's storm.
I had to make many decisions all along the way, for now I was the decision maker. I was very aware of the Holy Spirit guiding me and giving wisdom that I didn't have or bringing someone along who had the expertise needed for the problem.
Nancy Reagan called Alzheimer's the "long good-by." Yes, I know what she meant. For me the mourning started the day Fred was diagnosed and continued until the Lord released him those years later. But I discovered that the Comforter never left me. Unexpectedly, He brought times of great joy in the Valley. In looking back, I remember tears and laughter, frustration and peace, weakness and strength. It was a great lesson in learning to lean on Him.
What Jesus said
On his Sermon on the Mount, Jesus said, "Blessed are those who mourn, for they shall be comforted" (Matthew 5:4).
Today's prayer
"Dear God, thank You for Your wonderful promises to me. Help me to lean on Your everlasting arms when I don't know how to go on with life. Help me to look to You each day to replace my weakness with Your strength. Thank You for Your faithfulness to me and Your assurance that goodness and mercy will be with me all the days of my life. Amen."
©2020 Paula Kortcamp Combs
You can find more stories by Paula Kortkamp Combs in My Roots Go Back to Loving and other stories from Year of the Family in the Bookstore