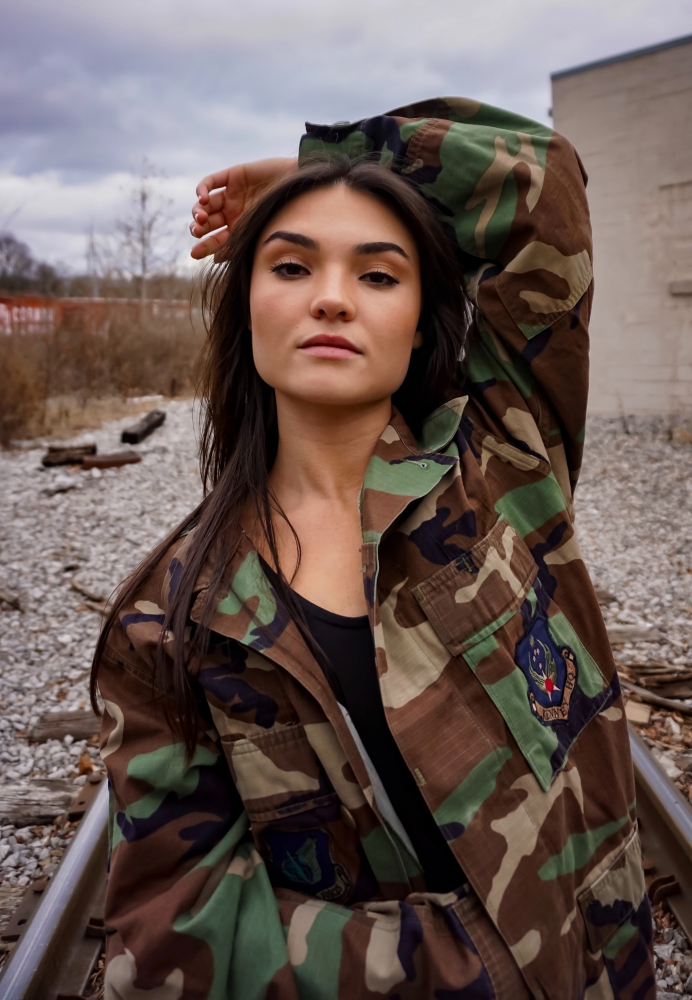 My husband, Dennis, and I began our married life in southern Germany, where he was stationed by the Army. At first I was excited to be living in a foreign country.
But it was also unfamiliar and even scary. I was afraid to go anywhere all by myself. What if I got lost? There were no cell phones then. If I wanted to phone my husband for help, I had to use a public pay phone. But the instructions for using the pay phone were in German and I didn't know enough German to understand them.
Lonely and unfamiliar
It was lonely, too, being so far away from my family and friends. While my husband worked long hours, I was isolated in a German neighborhood where I couldn't speak to my neighbors. Where I didn't understand the customs, like bringing a basket to the grocery store instead of expecting the store to give me a plastic sack.
Culture shock hit hard.
Missing single life
Marriage shock hit hard, too. I was used to being independent, living and working where I chose, managing my own schedule, paying bills with money I earned myself. Suddenly every aspect of my life depended on the work schedule, salary, and choices of somebody else.
I didn't want to tell Dennis that I missed my independence. He'd be hurt. So I felt guilty and disloyal and tried not to think about it.
Transition to a new life
Actually, in marrying Dennis and moving to Germany, my gains far outweighed my losses. My transition to married life and our cross-cultural adventure would have been easier if I'd known enough to admit the value of what I had lost, so I could move on. Running away from admitting and grieving my losses just kept me confused longer.
Like most people, I thought of grieving as something people only do when someone they love dies. Now I know that life is full of other kinds of losses that also must be acknowledged, mourned, and worked through. Our children shed their childhood and leave home for college and faraway jobs. Our parents age and lose their health. Dear friends get left behind when we move or start a new job.
So instead of rushing on as if nothing important has changed, I need to acknowledge that something has ended. Then I need to grieve the loss – express it, put words to it, even cry about it.
Created with feelings
God has emotions. When He created us in His image, He created us with emotions. And those feelings give us important signals about the state of our souls – about what is going on in our innermost self.
Feelings can be confusing. The week our daughter moved into a college dorm at age 16, I felt very proud of her. But I was a real grouch with the rest of the family. Finally, one day after I blew up at my husband when he asked me to run an errand, he asked, "Is this really about me asking you to run an errand on a busy day, or is it something deeper?"
After a bit of resistance, I realized he was right. I wasn't upset about errands or schedules. I missed my daughter!
Recognizing clues
Crying over my husband's request was unhelpful. Shedding tears over Jessica's move, though, helped me begin to accept the new situation. Crying helped, but only when my tears were directed at the true source of my grief.
Then I could also recognize and truly give thanks for all the positive aspects of the new situation. We made it! She graduated from homeschool early and could go to college on a scholarship!
When I learned to grieve and give thanks at the same time, it brought me into balance.
Then it became conceivable to recognize and acknowledge the potential in my life for new possibilities as a result of the change. My schedule freed up. My writing stretched in new directions. My daughter and I let go of our adult to child relationship and moved into an adult to adult relationship. In this way, I could move forward with gratitude.
What the Bible says
In the Sermon on the Mount, Jesus said, "Blessed are those who mourn, for they shall be comforted" (Matthew 5:4).
Today's prayer
"Dear Lord, I need perspective. Am I facing a loss that I need to acknowledge and grieve? And what do I need to give thanks for in this stage of my life today? Help me mourn what I've lost so that I can receive Your comfort and give thanks for all You give me. Amen."
© 2019 Becky Cerling Powers
Reprint with attribution only
For the next few months I will be posting stories that help us understand the Beatitudes from Jesus' Sermon on the Mountain. For faith-based family stories to share with friends and older children, check out Laura's Children: the hidden story of a Chinese orphanage and My Roots Go Back to Loving and other stories from Year of the Family in the Bookstore.