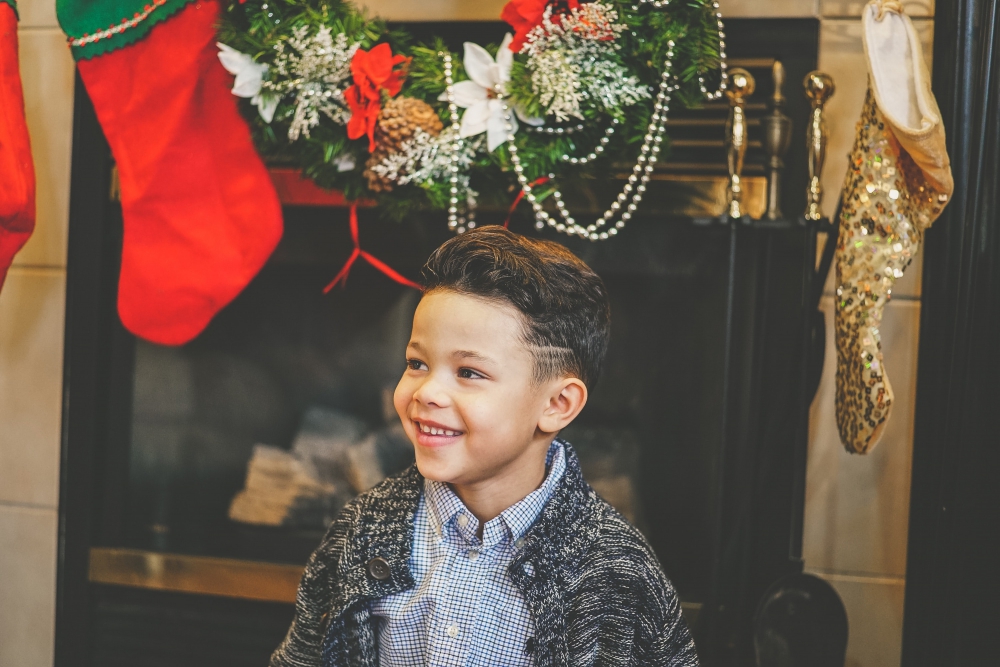 On Sundays… How can we best relax and enjoy the holidays with our children? Preoccupation with our own projects can destroy together times, so it's important to set a firm, early cut-off date for adult-only projects. That way, if you haven't finished constructing that wreath one week before the children get out of school, you'll know it's time to just quit and ride the tide.
On Mondays… If we can take time at bedtime to encourage kids to process the events of their day, it will pay off long term in building strong bonds of relationship and communication. "What was the best thing that happened today?" is a good bedtime question.
On Tuesdays… What are the values you hope to instill in your children during the holidays? If you keep asking your children, "What do you want for Christmas?" children will think that Getting Stuff is what is most important to the holiday. Spending time on the question, "What would make a good gift for your sister, or your grandpa, etc." emphasizes the joy of thoughtful giving to others.
On Wednesdays… Are your kids requesting pets for Christmas? Children often start begging for a kitten or puppy when they are too young to understand the responsibility of caring for one. A good solution is to start them out with smaller animals that are easier to care for, like hamsters or rats.
On Thursdays… What is the right gift for a particular child? Answering a few questions can help us figure it out. What is your child's special interests or talents? Is it right for this child's age and stage of development? Does it require supervision? A thoughtful, age-appropriate gift is better for a child than asking, "What do you want?"
On Fridays…How are you encouraging your children to retell the Christmas or Hannukah story in your own special family way? Some kids like to plan and re-enact a short drama. Others enjoy "publishing" a family version of the story. Parents can divide the story into segments, give each child one or more segments to illustrate, write in the story line and then scan or photocopy the children's work for grandparents and cousins.
On Saturdays… We all want children with good manners, but that takes more than just wanting on our part. The Christmas season is a great time to encourage kids to brainstorm good ways to thank people for gifts, like writing a thank you note before they use the gift or sending a text message with a photo of themselves with the gift.
© 2022 Becky Cerling Powers – Use with attribution only - www.beckypowers.com
For more parenting insights from Becky Cerling Powers see her book Sticky Fingers, Sticky Minds: quick reads for helping kids thrive