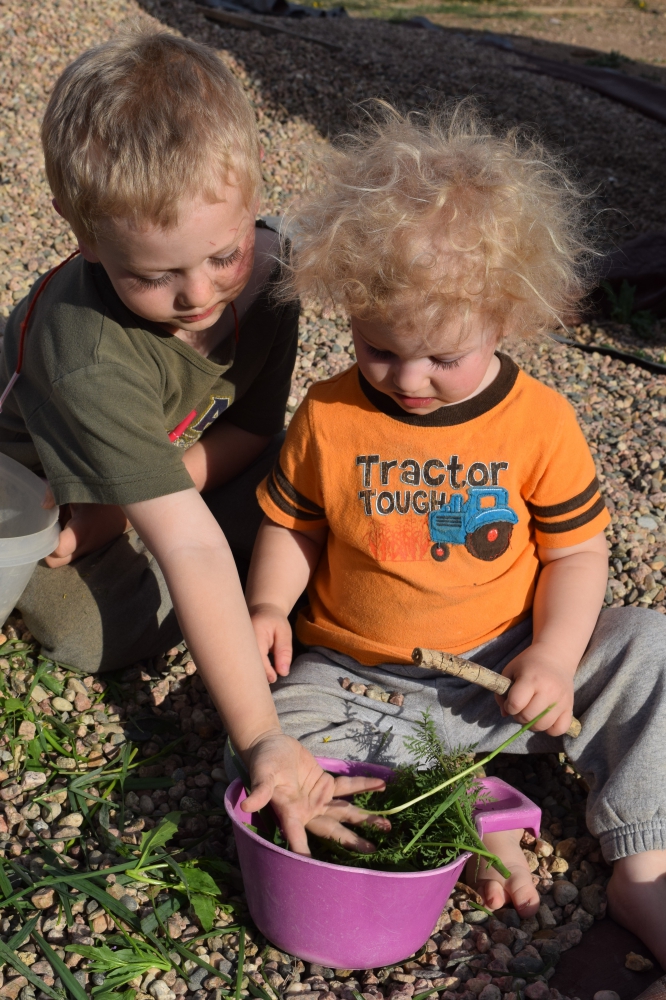 While driving through a nearby Texas village recently, I noticed several children digging in a vacant lot. The soil in that neighborhood was so sandy that any vacant lot was just a giant sandbox with creosote bushes growing in it. The kids were obviously having a wonderful time. All they needed besides the sand to stay busy and happy all day, I think, was a bucket of water and a few old containers to make molds and cook Sand Stew.
During this holiday gift-giving season, it helps to remember that the best toys and play materials stand up to hard use and keep a child interested even when his interests change.
The best toys are open ended, which means that they can be used again and again in a variety of ways. A molded plastic castle, for example, is less open ended than a set of blocks because, unlike the blocks, the castle always stays the same shape. Blocks not only can be used to form a castle, but can also change into a skyscraper, a zoo, or a road system.
Here are a few simple, open ended toys and play materials that have kept children happily occupied for generations:
A sandbox can be plain or fancy. A well-constructed box with seats is nice, but a plastic swimming pool works, too.
A set of big blocks in a must. These can be expensive, though. You can make your own for less by sawing a couple of two-by-fours into 4, 8, and 12-inch lengths, then sanding them well.
Sturdy cars, trucks, and trains that run on kid power with personalized sound effects are more open ended than the battery driven kind.
Dolls. Buy dress up dolls for school age children and huggable dolls for any age.
Flannel board and flannel graph figures. Half a yard of flannel or felt tacked to the wall or a board or draped over a sofa back gives kids a fine flannel background. Shapes cut from different colored pieces of felt will adhere to the flannel board. More complicated, individualized figures can be made with interfacing from a fabric store. Draw a figure on plain paper, place the interfacing over it, trace the outline, and cut it out. Color it with paints or markers. (Or better yet, let older siblings do it for the younger ones.)
Building sets such as Legos, Brio-Mec, Tinkertoys and Lincoln Logs are worth budgeting for.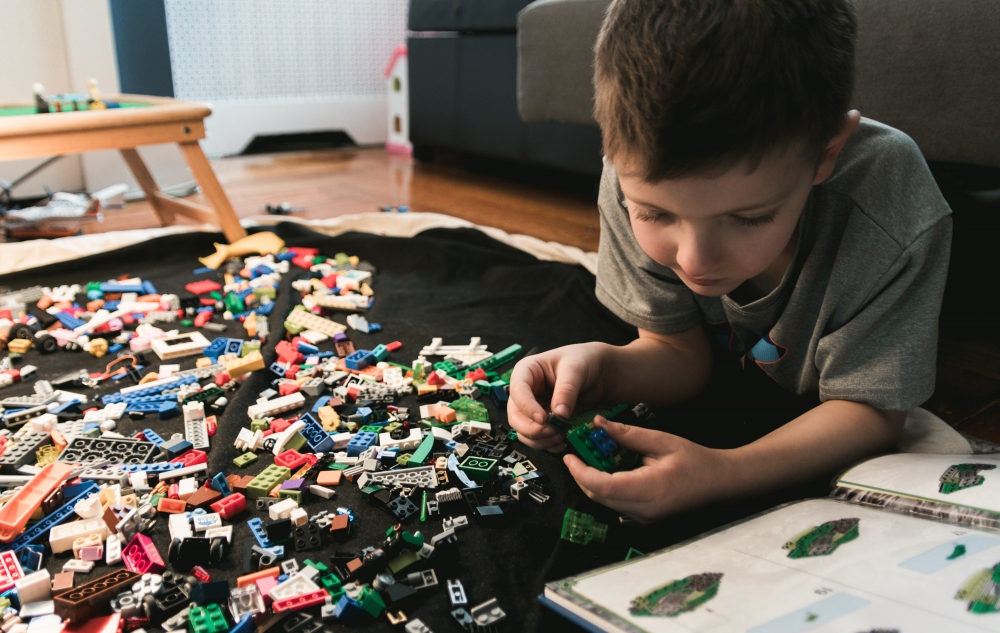 Stuffed animals make great playmates and childhood comforters. Avoid products that don't wash easily or that have small parts that a child might detach and swallow or poke into an ear or nose.
Puppets range in price from reasonable to ridiculous. You can make your own from scraps. Google "easy homemade puppets" online for lots of ideas and directions.
Modeling clay or play dough can be kept on hand and used over and over. To make play dough at home, mix 1 cup water, 1 cup flour, ½ cup salt, 2 tablespoons cream of tartar, 2 tablespoons baby oil, and a few drops of food coloring in a saucepan. Stir on medium heat until the dough leaves the sides of the pan. Knead on a floured board and keep in a sealed Ziplock bag when not in use. (For more sculpting recipes, subscribe to this blog to receive Glorious Glop: save money and delight your kids with homemade art supplies, untidy science experiments, and other messy fun activities )
Art materials: crayons, markers, scissors, glue sticks, glue, paste, colored sidewalk chalk, watercolors, colored pencils (older children will enjoy fine, soft-leaded pencils like Berol Prismacolor), poster paint, paste, construction paper, drawing paper, tracing paper…the possibilities are endless. Coloring books with pre-drawn pictures are fine for a wait at the doctor's office, but children need the open ended materials for projects at home.
Blackboard and chalk or white board and dry erase markers are important for kids because their small motor muscles are still developing. Writing big helps them. Buy a blackboard or make your own. I bought blackboard paint from a paint store and painted a door in our children's rooms to give them giant blackboards. You can buy white board and dry erase markers in an office supply department. Or you can buy white board in 4 x 8 foot panels in a hardware store, and then cut and frame it to the size you prefer.
Plastic figures of animals and people can provide hours of imaginative play time. Choose figures that reflect the values you want your children to hold.
©Becky Cerling Powers 2020 Reprint with attribution only www.beckypowers.com
This post is reprinted from Sticky Fingers, Sticky Minds: quick reads for helping kids thrive, by Becky Cerling Powers