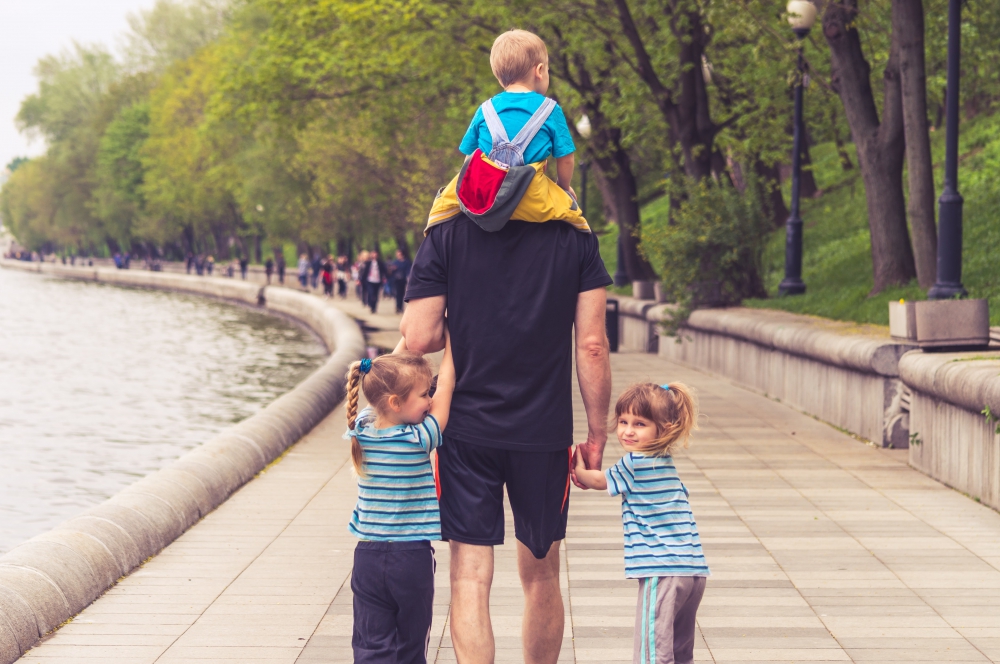 On Sundays…Regular walks provide an important way to get to know our kids and develop healthy family communication. Some kids love to talk. Others prefer action challenges (like, "Let me see you run to the pine tree, tag it, and come back!") Usually, with maturity, the action types slow down and start talking. By establishing this pattern when our children are young, we start a ritual that makes it more likely for walks and talks to continue when our kids are teens.
On Mondays…We encourage children's curiosity about the natural world when we respond warmly to their questions, slow down to take time to look at the bugs and other things that catch their attention and find books about their special interests.
On Tuesdays…Storytelling is a natural way to children's hearts. Simple, non-embarrassing memories about their baby days, our own childhood memories, and family tales about grandparents and extended family make great stories from a child's point of view. Hearing these kinds of stories helps fill children's deep need for a sense of belonging.
Wednesdays…From their toddler days to their teen years, children are most apt to handle social situations correctly when they know ahead of time what to expect and what is expected of them.
On Thursdays…When the thought of cleaning a messy bedroom with our child upsets us, it's time to back off and figure out why. Maybe we feel overwhelmed because we never learned good organizing and cleaning systems ourselves. Or maybe our expectations are unrealistic. Have I accepted the reality that this coaching task is part of my parental job description? Or that it can take years instead of weeks to train a child to be neat?
On Fridays…Cookies and candy too close to mealtime spoil children's appetites for supper. Instead, we can give them nutritious, sugarless snacks like nachos, popcorn, yogurt and fresh fruit. This helps settle nerves and arguments when children's blood sugar is low.
On Saturdays…Personal insight is not enough to resolve our bad feelings and attitudes. Deep anger and resentment don't disappear just because people realize these emotions damage our family and ourselves. Festering hurts can be resolved only through forgiveness – which is impossible until we face up to pain from the past and grieve our losses. True forgiveness requires divine help over time.