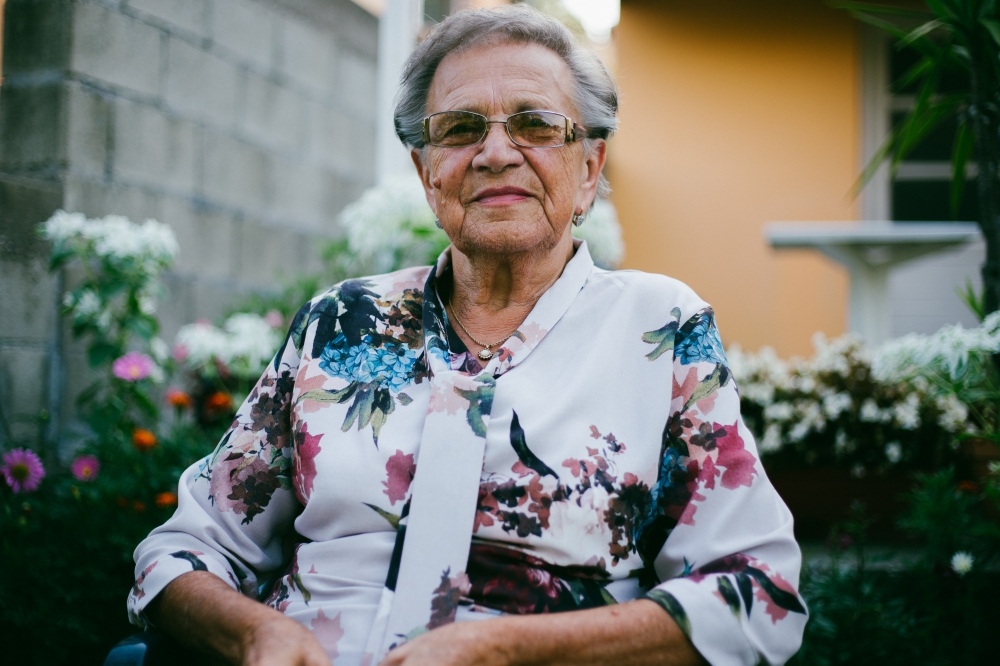 Grandmother Eberhardt was 81 when our family of eight moved from Illinois to Iowa, taking her with us to move into the big old house our parents bought. She stayed mostly in her downstairs bedroom-sitting room and the kitchen where we ate our meals. Our parents encouraged us six children to drop into her room frequently to chat.
Her room was beautiful, with wood paneling and a floor to ceiling built-in bookcase entirely filled with her books. We usually sat at the big window seat that filled half of one wall. The window looked out on our front yard and the busy street beyond.
Grandmother herself was a dignified, formal lady with white permed hair. She was not "Grandma," she was "Grandmother." And in the world outside, where she seldom went except for hair appointments and doctor visits, she was never "Maude." She was "Mrs. Eberhardt." She had a hump on her back, so at home she wore simple housedresses that my mother sewed for her and altered to fit properly. She loved having visitors and welcomed them warmly. At least, until her conflicts with me.
For Grandmother could be difficult.
She was intellectually inclined, reading widely, keeping up with the latest political news, and forming strong opinions on a wide variety of topics. She was closed to having any of those strong opinions challenged. In fact, the unwritten rule in her little sitting room seemed to be "You can't say anything I don't want to hear."
At 17, I had strong opinions of my own, and I wanted to argue. I didn't see why I should pretend to agree with Grandmother's opinions. But Grandmother tolerated no dissent. So, I rebelled. I stopped visiting her – which turned out to be wrong, too. Grandmother complained to my mother that I was being disrespectful because I didn't come to see her.
Mother chided me. So, I made duty visits.
I came, I sat, and I'm sure I acted like I really didn't want to be there. Grandmother reacted, too, by rejecting me. Which hurt.
But it was all quiet and undercover. Neither of us acknowledged the rift. We dealt with the situation indirectly. Neither one attempted to face our issues or try to bring reconciliation.
I left for college, then married, moved away and began a family.
I was in my late 20s when our church sponsored a Healing of Memories workshop, causing me to acknowledge my broken relationship with Grandmother. As I prayed and faced my hurt, God showed me that I was the one who had to forgive. And that it had to be a totally one-sided forgiveness. Grandmother seldom admitted that she was wrong about anything.
So, there could be no reconciliation, because that would require bringing up my hurt and bringing into the open how broken our relationship was. Bringing up my hurt would imply that Grandmother had favorites among her grandchildren. Bringing up the brokenness of our relationship would imply failure on her part.
She would never admit to having favorites, however true that might be.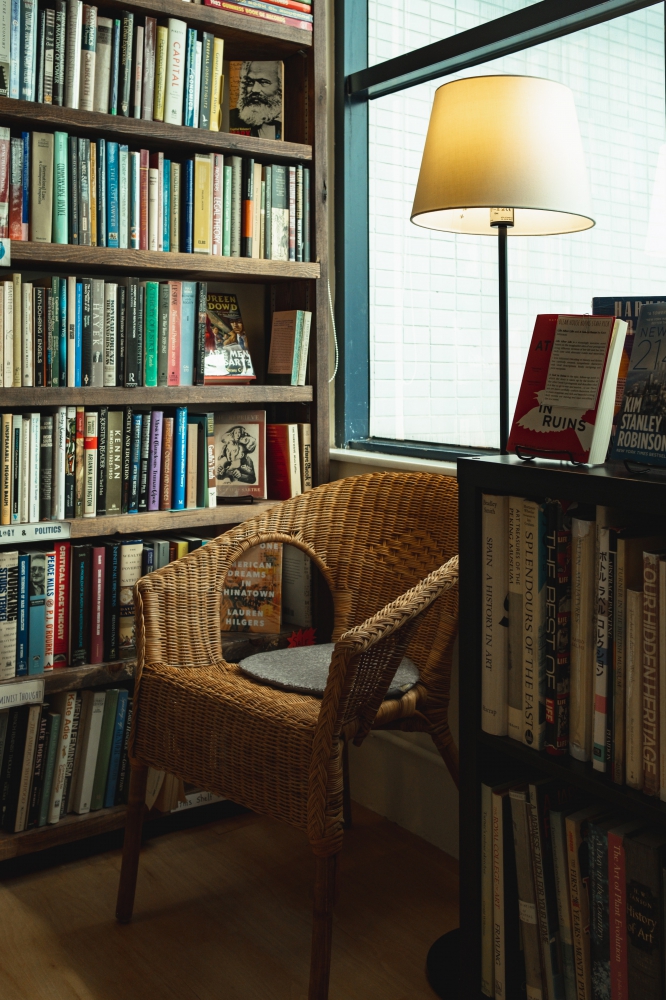 And admitting brokenness meant facing a problem instead of denying it or hiding it or running away from it, as was her lifelong habit.
By now Grandmother was in her early 90s. So, forgiving her meant forgiving someone who would never change. It meant accepting her as a person who would never accept me as I was.
It wasn't a matter of forgiving her for this thing or that thing that she did.
No, I needed to forgive Grandmother for being – for being the way she was.
So, with God's help, I faced the hurt, allowed myself to feel the pain, and forgave. And God gave me the grace to do it, as well as the insight to recognize and give thanks for the rich legacy of literature, moral wisdom and intellectual curiosity that she had passed on to me and my siblings.
After that, whenever I visited my parents in Iowa and dropped by Grandmother's room to visit, I gave to her with no expectation of getting anything back. After I visited her a while, she would pick up her newspaper and start to read, ignoring me. But what would once have hurt, hurt no longer. I would sit in the chair across from her, pray silently and let the Lord give me love and tenderness for her. After a while, she would soften and visit again.
At 96 and 97, Grandmother had several strokes.
She lost track of time, to the point that whenever Mom left her room for a few minutes to tend to the family's needs, Grandmother felt like it had been hours. So, she would ring her bell for Mom to come. Mom was constantly coming to her room to reassure her during the day and was up with her two or three times every night as well.
And Grandmother refused to allow any other caregivers in to give Mom a break. Caring for Grandmother round the clock became so strenuous that Mom was on the verge of a physical or nervous breakdown. But Mom didn't realize it because she was too sleep deprived to think straight. Her focus was on just making it through the next few minutes.
On my way to a training retreat out east, I traveled to Iowa to visit.
I tended Grandmother so Mom could take a nap several afternoons in a row, and once Mom was rested, she realized how precarious her health was. She and Dad began to discuss the need to place Grandmother in a nursing home. And Grandmother realized something was up.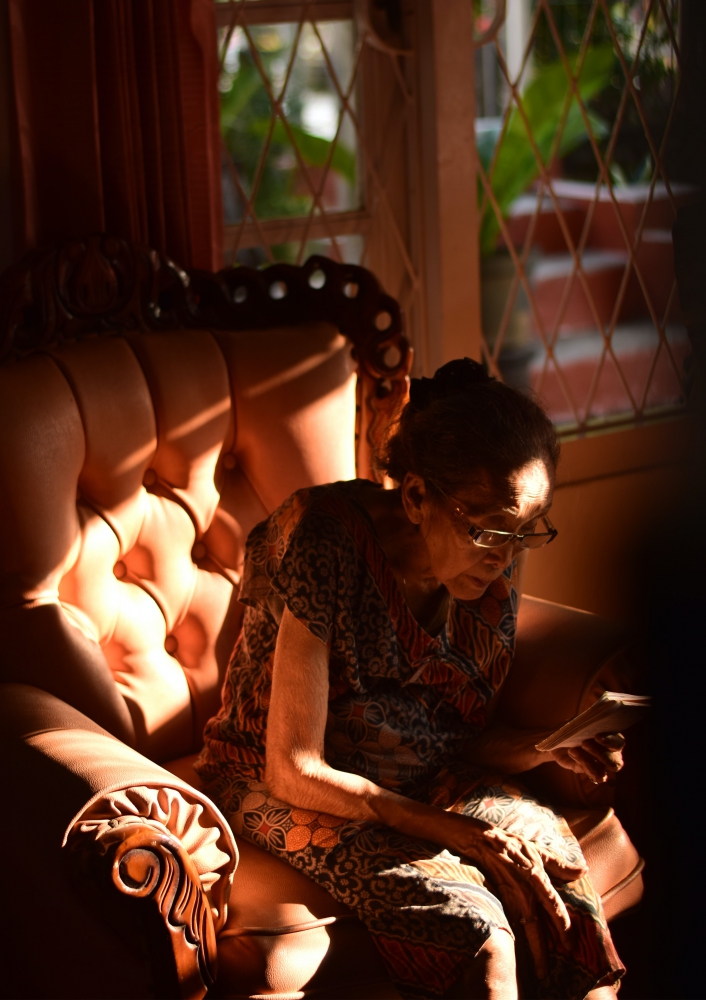 One afternoon while my parents and I were talking, Grandmother rang her bell for attention. I went to help her. "I want Laura Jane!" she demanded.
"Mom is talking to Dad, and they need this chance to talk," I said, "but I'm glad to help you with whatever you need."
"I don't like you!'' Grandmother snapped.
I will never forget the sense of God's presence that came to me at that moment. My work of forgiving was done. Now tenderness washed through me, and I was just a channel of God's love and forgiveness flowing out to her.
"I know, Grandmother," I said, "but I love you anyway.''
"Well!'' she huffed. "I guess there isn't anything I can do about THAT!''
My parents in the next room overheard her, and they had to cover their mouths to keep from laughing out loud.
Of course, Grandmother still had the power to hurt me.
Forgiving didn't mean I became impervious. My parents put Grandmother in a nursing home, and she blamed me. After the training retreat, when I came to Iowa again to see her with my children, she threw a temper tantrum and shouted, "Get out! Get out! Get out!''
So we had to leave, and that is the memory I have of my last visit with my grandmother: total rejection of me AND my children.
Grandmother was Grandmother, and the person Grandmother was, needed a scapegoat.
I got that job. But I figured it was better for her to choose a scapegoat who lived far away, like me, than a scapegoat close by who could visit her, like Mom. Grandmother needed visitors. Let her scapegoat be the person who couldn't visit.
Grandmother still had the power to hurt me, and for more than a decade, tears came whenever I recalled that final "good-bye'' – with my little children scurrying out of their great-grandmother's room in the nursing home, scared, bewildered, and with me, devastated. There were tears at the memory, but no bitterness. I love my grandmother still, because God gave me forgiveness and love. Her rejection had no power to take away from me that acceptance, that love.
But that kind of forgiveness is a mighty gift.
I could not manufacture it. I could only empty myself to receive it – cooperating with God to remove the stuff inside me that blocked me from taking hold of the forgiveness He wanted to place inside me.
© Becky Cerling Powers 2020 Reprint with Attribution Only www.beckypowers.com
Becky Cerling Powers is the author of Laura's Children: the hidden story of a Chinese orphanage and Sticky Fingers, Sticky Minds: quick reads for helping kids thrive. She blogs at www.beckypowers.com "Forgiving Grandmother Eberhardt" is part of a collection of stories explaining and describing the use of the spiritual weapons that the apostle Paul listed in Ephesians 6:10-20. This story describes walking in the gospel shoes of peace. To find other stories in the series enter "reflections on spiritual warfare" into the Search Bar.