Once I had a dream that changed my whole approach to being a mom.
Our four-year-old son Erik and I seemed to be battling constantly. What's wrong with us? I wondered one night as I drifted off to sleep. Why can't we seem to get along?
That night I dreamed that Erik and I were playing a board game.
Whenever Erik started to get ahead of me, I became anxious and changed the rules. No matter what, I had to win.
That's all wrong, was my first thought when I woke up. Erik is only four. He's a preschooler. He doesn't know how to play these games. I'm supposed to be helping him learn how to play, not worrying about winning or losing.
It dawned on me then why Erik and I were having so much trouble.
I had a hidden agenda: Me First. So, I was setting my little boy up in a power struggle, reacting to him like a sibling rival – as if no matter what, I always had to win (and he had to lose). As if I always had to be right (and he had to be wrong).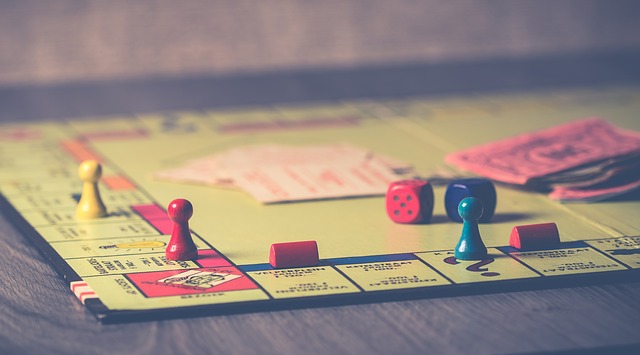 The game metaphor in my dream reminded me that being a good parent has nothing to do with competing. A good parent focuses on preparing children to become responsible adults one day. Parenting means helping children become the best they can be – physically, mentally, socially, morally, emotionally, spiritually.
Of course, children need firm rules.
They lack the experience to develop healthy habits, make wise decisions, and understand natural, long term consequences on their own. A four-year-old who runs into the street without watching for cars may get away with it a few times, but eventually he'll get hurt – possibly killed. Likewise, a child who punches and kicks other children to get what he wants is developing a pattern that will lead to a life of crummy relationships and the emotional problems that result – ­unless he learns to change the way he treats people.
But even though children need firm limits and consistent, logical consequences, they balk at them.
They resist rules, test boundaries, challenge authority.
So, Erik still attempted power plays even after I stopped viewing him as a rival challenging my control and started seeing him as an inexperienced little guy who needed understanding and guidance. The power struggles became less frequent, though, and our relationship became friendlier because Erik sensed that I was really on his side.
In the apostle Paul's teaching on spiritual warfare in Ephesians 6:10-20, the first weapon he lists is the belt of truth and the last is "praying at all times in the Spirit." When I prayed for understanding, and when the dream showed me the truth about myself, it set me free. It changed my attitude and, in effect, fitted my feet with the gospel of grace. It changed the relationship, bringing peace.
© Becky Cerling Powers 2022
Reprint with Attribution Only www.beckypowers.com
Becky Cerling Powers is the author of Laura's Children: the hidden story of a Chinese orphanage and Sticky Fingers, Sticky Minds: quick reads for helping kids thrive. She blogs at www.beckypowers.com "A Dream That Changed Me" is the second story in a collection that explains and describes the everyday use of the spiritual weapons that the apostle Paul lists in Ephesians 6:10-20. The story describes using prayer, the belt of truth, and walking daily in the shoes of the gospel of peace. To find the first story, enter the words "Family Conflict" into the Search Bar.