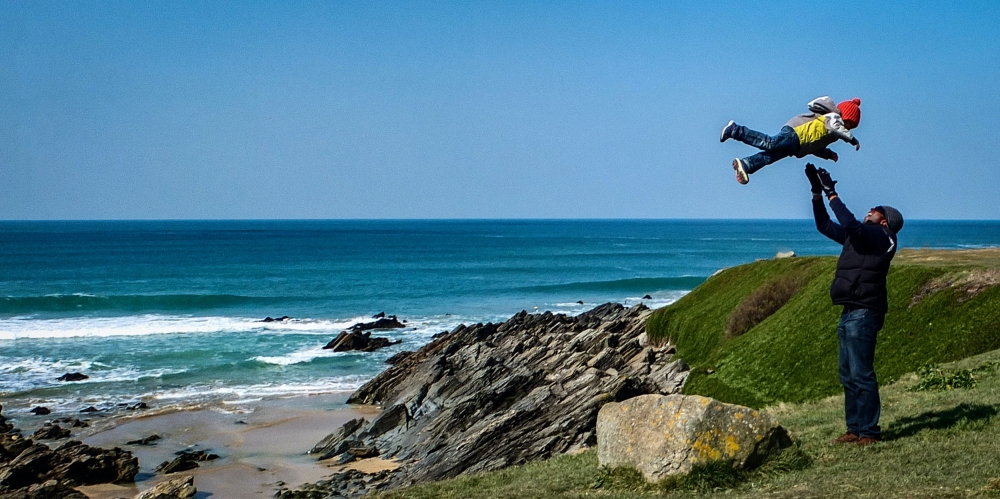 On Sundays… since the way children spell love is T-I-M-E, we need to grasp opportunities for one-on-one time with our kids. So, be on the alert for moments when they let you know they especially need you. At the same time, remember that simply making use of lucky chances won't be enough. We need to plan focused time, too. Examples are setting aside a reading-talking-getting-ready-for-bed hour with young children or making dates with our teen for breakfast out, walks, or shopping expeditions.
On Mondays…it's important to provide places and times where children can be alone with their thoughts. Solitude is vital for emotional health, and some children need more of it than others.
On Tuesdays…when we show off our children's best work, they see that we value what they learn to do. You can copy your children's artwork on card stock, for example, and send it out for greeting cards. Or make 50 photocopies of their best penmanship paper and write family letters on the other side.
On Wednesdays…since children learn courtesy by being treated courteously, we teach good manners by using courtesy ourselves. We need to watch our tone of voice and develop the habit of saying "please" and "thank you" instead of snapping commands. We need to greet children pleasantly when they get up in the morning or return home after an absence and say good-bye when they leave the house.
On Thursdays…the hardest part of parenting is consistency. And that requires the long-term perspective that consistent routines (like regular mealtimes, chore times, play times and bedtimes) not only improve family health, but they give children an essential sense of stability.
On Fridays…since construction play teaches children how to solve problems and helps them become adaptable in real life, it's important to encourage solitary play and provide creative play materials like a sandbox, dolls, plastic figures, blocks and Legos.
On Saturdays…the job of being a parent will always be bigger than we are. After we've tried our best, there will still be a gap between what we can do and what is needed. That's where the Gap Prayer helps us: "Lord, there is a big gap between the patience this child needs, and the patience I have. Please fill in the gap. And there's a big gap between the wisdom this child needs…"
© 2022 Becky Cerling Powers – Use with attribution only - www.beckypowers.com
For more parenting insights from Becky Cerling Powers see her book Sticky Fingers, Sticky Minds: quick reads for helping kids thrive