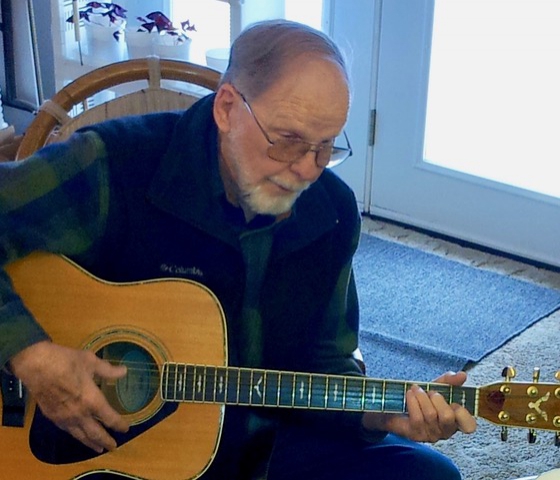 My father sang a lot – driving in the car, working around the house, or sitting down to relax. We were a big family with six children, so gathering everyone together to go someplace usually involved 10 or 15 minutes of waiting around time for Dad, who was usually ready ahead of the family slowpokes. While he waited, he would pick up his mandolin or his guitar and sing.
One of the songs he sang most often was "Children of the Heavenly Father" by the Swedish hymn writer Carolina Sandell Berg. Dad would sing it in both Swedish and English. When he died this year at the age of 98, we sang it at his funeral.
Carolina Sandell Berg was one of the first women hymn writers in the history of the Christian church. "Children of the Heavenly Father" was her best-known hymn.
Berg was born in Sweden in 1832.
Her father was a Lutheran pastor, and because her health was poor, she spent a lot of time in her childhood in his study, while the other children were playing outside. Her poetic gift blossomed under his encouragement, and her first book of poetry was published when she was only 13. Many of her best-loved songs can be found in that first collection.
When Berg was 26 years old, her father died.
The two were traveling by boat together when she saw him slip overboard and drown. Her famous hymn describes the love she experienced in her relationship with her heavenly father after her earthly father died.
Berg was a prolific hymn writer. She composed 650 hymns in her lifetime, and 150 were published and sung in Swedish churches.
She is known as "the Fanny Crosby of Sweden."
Children of the heavenly Father
Safely in His bosom gather;
Nestling bird nor star in Heaven
Such a refuge e'er was given.
God His own does tend and nourish,
In His holy courts they flourish;
Like a father kind He spares them,
In His loving arms He bears them.
Neither life nor death can ever
From the Lord His children sever;
For His love and deep compassion
Comforts them in tribulation.
What He takes or what He gives us
Shows the Father's love so precious;
We may trust His purpose wholly –
'Tis His children's welfare solely.
Many phrases in this hymn are paraphrases or direct quotes from the Bible, such as these:
"He tends his flock like a shepherd: He gathers the lambs in his arms and carries them close to his heart; he gently leads those that have young (Isaiah 40: 11 NIV)
"For I am convinced that neither death nor life, neither angels nor demons, neither the present nor the future, nor any powers, neither height nor depth, nor anything else in all creation, will be able to separate us from the love of God that is in Christ Jesus our Lord" (Rom 8:38-39 NIV)
"The Lord gave and the Lord has taken away; may the name of the Lord be praised" (Job 1:21)
(The photograph shows my father Bob Cerling in his late 80s, singing with his guitar)
Resource: Crusader Hymns and Hymn Stories edited by Cliff Barrows
© 2021 Becky Cerling Powers