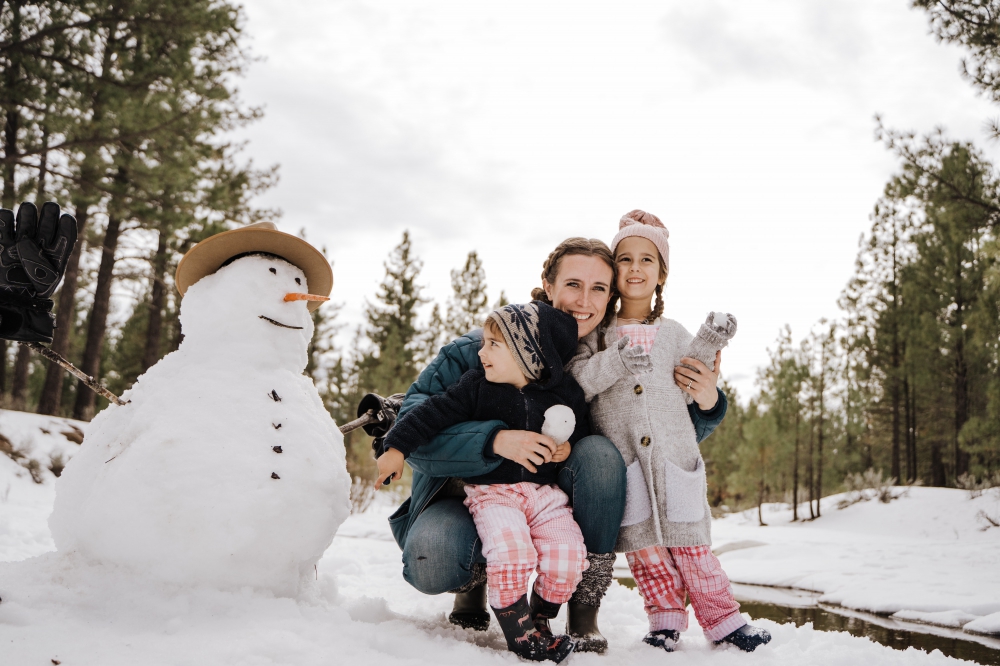 Back in the early 1990s our family business hit a long dry spell. We explained to our three teenagers that we had little or no money for Christmas gifts. Then, as a family, we decided we would try to be creative and spend no more than $5 apiece for each other's presents.
Our teens spent their money buying stacks of books at a used bookstore (we were a family of avid readers). And Dennis spent a day thoughtfully composing a personal, affirming letter to each one in the family.
For years I had been jotting down stories on scraps of paper recounting the funny or touching things our children said and did from the time they were toddlers. So that December I finally typed up all those stories and put them together into a family journal. Then I made everyone a copy.
That year was one of our most memorable Christmases. We sat around alternately crying over Dennis's tender letters and howling with laughter over the entries in the family journal. Then we each hunkered down to a pile of "new" used books and enjoyed a good long reading session.
And we were content. Luxuriously content.
The apostle Paul wrote to the Christians in Philippi, "I know what it is to be in need, and I know what it is to have plenty. I have learned the secret of being content in any and every situation, whether well fed or hungry, whether living in plenty or in want. I can do all this through him who gives me strength" (Phil 4:12-13 NIV).
The writer of Hebrews also encouraged believers to "Keep your lives free from the love of money and be content with what you have, because God has said, 'Never will I leave you; never will I forsake you'" (Hebrews 13:5).
Contentment is a mighty gift at Christmas time, or any time. But it can't be bought. It can only be cultivated…and shared with those who value it.
Advertisements are designed to make people discontented with what they have and greedy for things they don't really need. What are you doing this Christmas season for yourself and for your family to shut off voices of discontentment and take hold of satisfaction and delight?
And what are at least three things you can savor and thank God for – three things that you have received or experienced in the last 24 hours?
©2021 Becky Cerling Powers
Reprint with attribution only: https://beckypowers.com/
For more parenting insights from Becky Cerling Powers see her blog at beckypowers.com and her parenting book Sticky Fingers, Sticky Minds: quick reads for helping kids thrive in the Bookstore