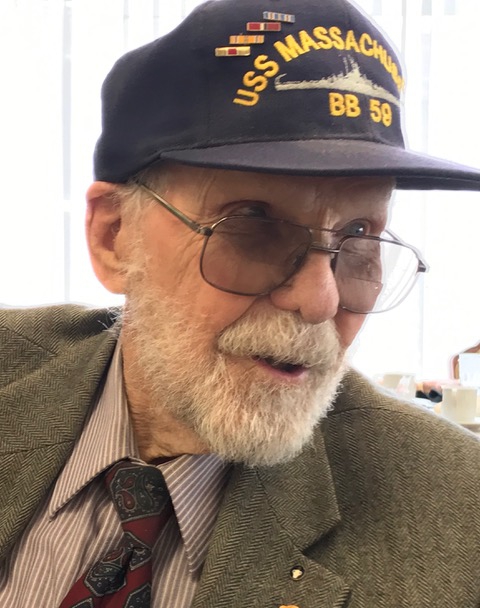 My mother used to call my father The Pied Piper. He needed no pipe, though, to charm children into following him. He just showed up in the yard, and children began appearing like magic. If he had chores to do, he cracked jokes and talked to us while he worked. If he had time for a break, he played with us.
Outdoors it was basketball, baseball, touch football, badminton, sledding, snowball fights or wrestling. Indoors it was table tennis, card games, board games or musical jam sessions.
Dad was our favorite playmate –
Not that he ever confused being a father with being a pal. Dad was the authority, and he held us to a high standard of behavior. When we misbehaved, the fun ended. A one-sentence rebuke from Dad seemed worse to us than a spanking.
"How does a father build good relationships with his children?" I asked Dad once.
"Shared experiences are vital," he said.
Looking back, I see three ways Dad used to build a strong foundation of shared experiences with his six children.
Dad shared what he loved.
Dad loved music, so when we were driving in the car, he taught us songs and sang with us. He loved God, so he told us Bible stories and brought us with him and Mom to church.
Dad loved learning, so he took us to museums and exhibits. He loved sports, so he took us to see games and played sports with us, helping us work on skills like batting and shooting baskets.
Not all Dad's attempts to share his interests were successful. None of us took up his offers to teach us carving or woodworking, and neither my sister nor I ever worked up much enthusiasm for sports. But when Dad failed to interest us in something, he just set it aside and tried something else.
Dad observed his children closely to discover their individual gifts and then encouraged them to follow their natural bent.
My sister was interested in art and house design. So Dad encouraged her to take a drafting class in high school even though, in those pre-liberation days, drafting was considered a class for boys only. Dad encouraged our musical bent by gathering the family together for rousing songfests accompanied by me on the piano, Dave on the guitar, Roy on the bass fiddle, and Dad on the mandolin. (Unforgettable.)
Dad did what he could to fulfill his children's deep desires.
My brother, Thure, was one of the youngest and smallest children in his baseball-crazy class. He felt terrible when the other boys chose up teams, because they always picked him last. Thure let Dad know how much he wanted to be a good player.
So Dad made a point of spending a half hour every day with him working on batting, pitching and catching skills. After about three months, Thure improved so much that when the other boys chose up teams, they picked him first. He went on to become an excellent Little League player.
My baby brother, Lee, wanted to join the boys' touch football games. Of course, none of my brothers (ages 14, 11, and 7) or their friends wanted to have a 3-year-old on their side. Dad solved Lee's problem by inventing handicap rules. He decreed that anytime Lee's team managed to get the ball into his hands, the little guy got an automatic touchdown. This rule transformed him from a team nuisance into a team asset. Then, as Lee's skills improved, Dad kept adjusting the rules to keep the game a challenge for him and fun for everyone else, too.
Looking back,
I wonder how Dad spent so much time with us. To make a living, he and Grandpa ran a family construction business, which is far more than a 40-hour-a-week job. He was active in church and community organizations, too.
Apparently, Dad made a conscious effort to spend his recreational time with his children. That choice paid off in the warm relationships he maintained with them to the end of his life.
-30-
Published in memory of Robert Glenn Cerling who passed away November 17, 2021 at the age of 98
© 2021 Becky Cerling Powers – reprint with attribution only https://beckypowers.com/
For more parenting insights from Becky Cerling Powers, read her book:
Sticky Fingers, Sticky Minds: quick reads for helping kids thrive