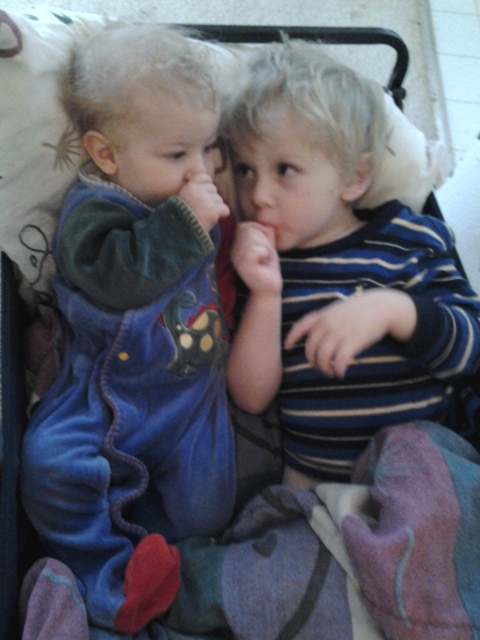 On Sundays… if you want the holiday season to have significance to your children, take time to think and decide what is most important for them. What you are preparing to celebrate? Thanksgiving to God for the blessings of the year? The miracle of Chanukah? The birth of Jesus Christ? Something else? Set priorities and make plans with the reason for your celebrations clearly in mind.
On Mondays…it pays off in peace of mind to remind yourself to be realistic in your holiday plans (and other family planning). So try making two lists: Everything I Want to Accomplish during the holidays and Our Family's Needs. Then choose three items from each list. Parents Anonymous of El Paso says: "It's a rule. Nobody can do more than six things."
On Tuesdays… keep in mind that one hour of satisfying a child's curiosity about the natural world is worth many hours of formal classroom teaching. Really.
On Wednesdays… make daily pickups part of the family routine. If children spend five minutes (you can set a timer) working as fast as they can on their rooms once or twice a day, the weekly clean up job won't become overwhelming. The holidays will go more smoothly if you don't let daily pick-ups slide.
On Thursdays… a child's spirit needs praise like his body needs food. He must have it. So be alert for acts and attitudes you can affirm. Let children's praise come from you, not a drug dealer or someone who does not have your child's best interests in mind.
On Fridays… try to keep children busy with holiday projects instead of screen time. Advertisements are designed to make your children dissatisfied with what they have, so that they will pressure you to buy more things. Discontented attitudes add family stress.
On Saturdays… If you give thanks to God at bedtime for three blessings of the day, it will help train you to look at the positive side of life. Then, as you become alert to your blessings and give thanks for them – preferably out loud so the family can hear you – you'll be training your family, too. Complaining is contagious, so cultivating a grateful attitude instead helps everyone.
© 2021 Becky Cerling Powers
Reprint with attribution only
You can find more parenting insights and reflections from Becky Cerling Powers at her beckypowers.com website and in her book Sticky Fingers, Sticky Minds: quick reads for helping kids thrive