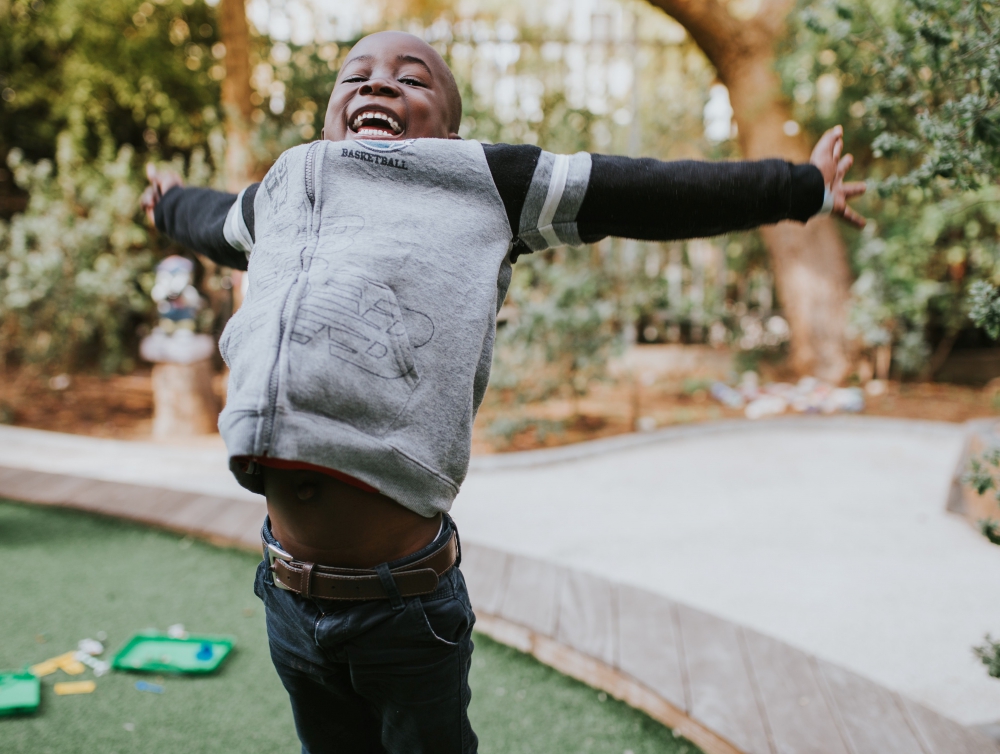 A few years ago, after our own kids were grown and gone, we drove to another city with friends to see a youth musical performance. We arrived at the church early and decided to wait outside in the parking lot because our friend's very active 5-year-old Jacob was feeling restless from being cooped up in the car for 45 minutes. He needed to stretch and run before having to endure a long bout of sitting still and behaving himself during the performance.
The church yard had just been flooded for irrigation
So a big pool of water stretched along the back edge of the church parking lot, and Jacob said he wanted to throw rocks into the pool.
We had no objections, but I thought he needed more activity than that to stretch his muscles from the long ride and tire him out sufficiently to make him want to sit for a while. So I invented a variation on the all-important game for vacation trips and making other long drives with children….
Tire 'Em Out.
I made up a rule: You Can't Throw a Rock into the Pool Until You Run to the Fence and Tag It and Then Run Back for Me to Give You the Rock.
It was an excellent exercise game. Jacob ran all the way across the parking lot to the fence, tagged it, and then ran all the way back to me (his exercise), while I bent over and picked up a nice fat rock (my exercise).
I also cheered him on and told him what a fast runner he was...
and what a big splash he created...and now he was probably too tired—right? -- to try it again.…
He grinned and puffed and threw rocks and insisted he wasn't too tired and galloped off again to tag the fence until he had managed four or five round trips from the fence to the pool. And then it was time to go into the church, and he was content to sit still for a while.
Why do children cooperate with such adult scheming?
I don't know. All I know is, Jacob was happy, and my children used to be happy, too, with this sort of game—as long as they had my full attention, as long as I cheered them on as they ran, and as long as their muscles required a good stretch after a long drive.
The Tire 'Em Out principle works for more than long car trips.
It works for homeschool lessons and pandemic lockdown school lessons, too. For young kids, being active is a reward in itself, so playing a variation of Tire 'Em Out adds activity to lessons like math and reading drills and makes them fun.
For example, you can start a math drill sitting at the bottom of a big flight of stairs with your student standing at the top. You show the math or reading flashcard and call out the problem. Each time your student gives the correct answer, she gets to hop down one step.
Can she make it all the way to the bottom before you run out of cards?
Later, when she knows her facts better and needs more challenge, you can speed up drills by tossing a ball. You call out the problem, count three, toss the ball, and see if she can say the answer before she catches it.
There are a thousand variations.
Use your imagination.
Have fun.
© Becky Cerling Powers 2021
Reprint with attribution only
You can find more parenting insights from Becky Cerling Powers on her website (www.beckypowers.com) and in her book Sticky Fingers, Sticky Minds: quick reads for helping kids thrive