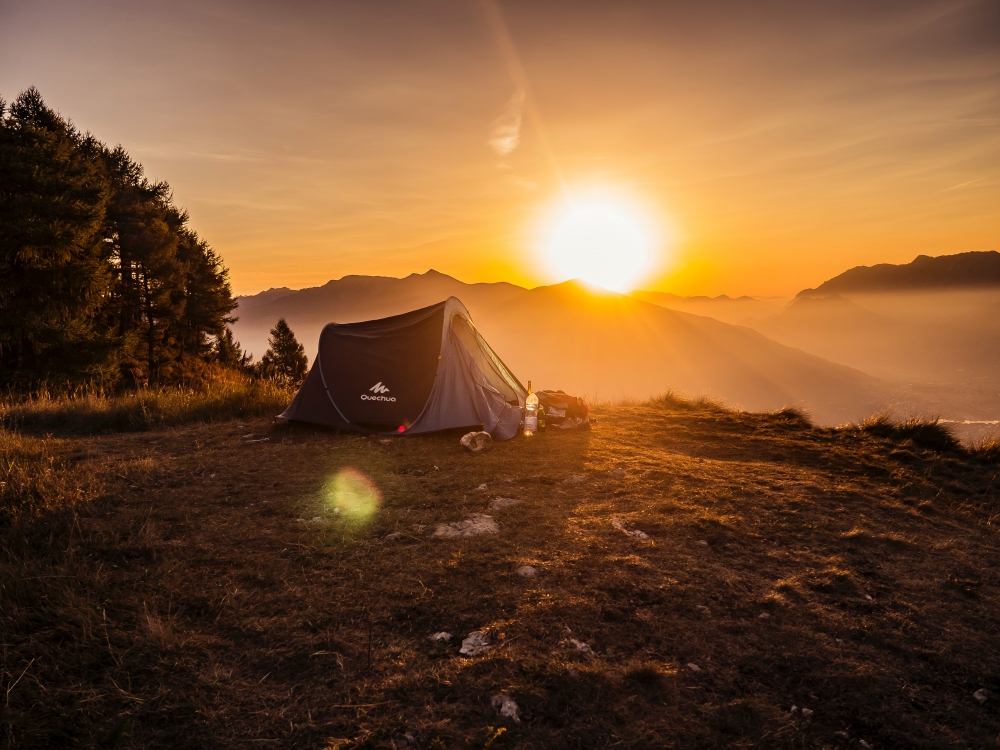 When I met and fell in love with Dennis, he was a hard-core camper. His family used to camp out on their vacations when he was growing up. Then he majored in geology at college and began going on scientific expeditions in exotic places like northern India and the Egyptian desert where he camped with a team of scientists for weeks and months at a stretch.
After we married in 1970 and our children came along, we began taking camping vacations.
Our three children were in Kid Heaven the year we camped for several days near a shallow muddy stream in a normally dry arroyo. The children, ages 3, 5, and 7, played all day every day in that stream—wading, making mud pies, and constructing bridges and buildings from floating debris.
Then there was the time, years later on my birthday, when our tent got flooded in a downpour and we had to flee to a motel. Or the time we forgot to bring any silverware and had to whittle chopsticks to eat supper.
Does your family want to try it?
"If this is your first venture into tent camping," Dennis says, "try to go with another family who is more experienced. They can teach you some of the in-camp tricks.
And even if you have tent camping experience from your pre-parenting days, plan to camp in one place for a while to gain experience camping with children before trying to combine travel with camping.
Be sure to test your tenting equipment before leaving home.
As a treat for your kids, and as a way to check out equipment, put up the tent in your back yard a few days before your trip. "This will give you a chance to be sure that you have all the parts to the tent," Dennis says, "and to be sure that you can put it all together."
If it takes a long time to figure out how the tent rods fit together, mark them so it will be easier next time. If rain is likely at the place where you intend to camp, test the tent with a garden hose to make sure it is waterproof. "The usual problems are along the seams," he says. "If there are leaks, you can buy material at a sporting goods store to seal it up."
Once the tent is up, let your children play in it and even try sleeping outside once or twice. It will add to their anticipation and familiarize them with part of the camping experience.
Consider tentless camping.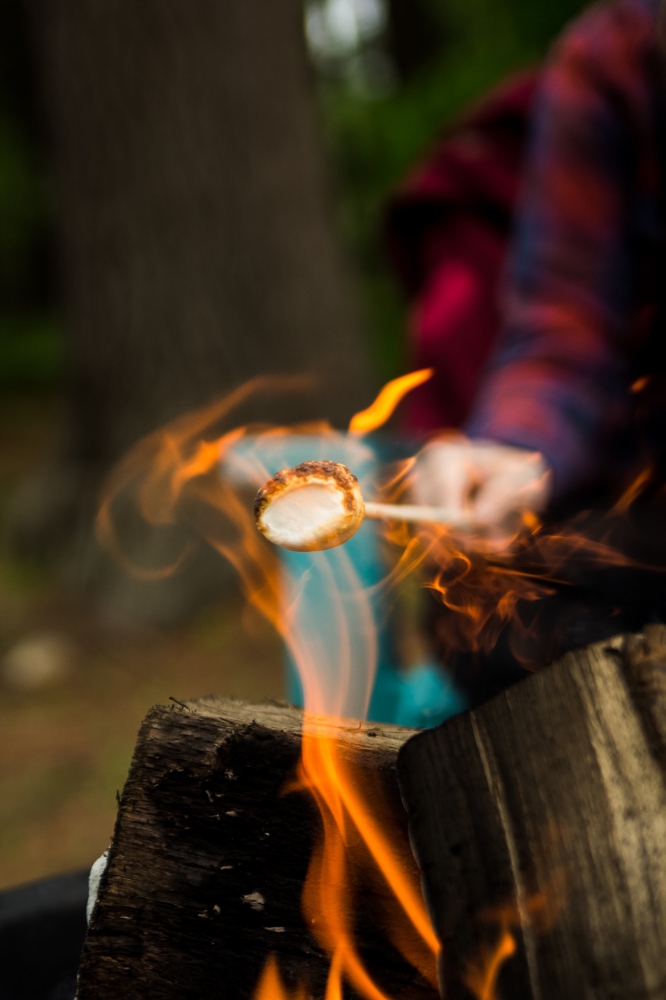 When we're just going for a couple days, we often didn't put up a tent. We put the sleeping bags on top of ground cloths and enjoyed the stars.
Allow enough time to enjoy the camping process and the campsite.
"The Lesson Never Learned," Dennis says, "is to stop and set up camp early rather than waiting until it's late because you're trying to find the perfect campsite."
You need to stop early enough that the process of setting up camp and cooking dinner can be pleasant instead of stressful. Stop before children are hungry and tired, so they can help set up the tent as a fun project. They need time to explore the site and enjoy it before dark, too.
And remember that flexibility is a virtue.
When you start feeling frustrated, take a good look at your expectations and discard the unrealistic ones. "Camping out is not a time of leisure," Dennis says, "but it's a lot of fun if what you're going for is a different pace, a different setting, and a different focus."
"You're not going to do some things the way you do at home because you're not at home. You won't have microwave meals, for example. Part of the fun of camping is learning how to cook in different circumstances."
If you're camping at an undeveloped site, don't worry about washing your hair daily.
Instead pay for a shower every three or four days at a truck stop or a commercial campground.
"Also, when you are camping, you can't go do tourist things until 7 p.m. and then arrive back in camp expecting to feed everyone and enjoy it," Dennis says. "You need to take short day trips from the camp, do shorter things, come back earlier and enjoy the campsite."
Bring along guides to birds, bugs, trees or wildflowers so you can learn more about the setting.
And let children bring along a few simple toys like cars and trucks that they can play with in a natural setting, constructing log bridges over a mountain stream or making lean-to houses and garages with twigs.
"Once you get some experience setting up and maintaining camp, it's not that difficult," Dennis says. "It's a good way to have fun with your family if you want to get away from it all."
Warning: Always check to be sure that making fires is permitted at your campsite. Use a cook stove if fires are prohibited or if there is danger of fire spreading due to windy, dry conditions.
© Becky Cerling Powers 1995, updated 2021
Reprint with attribution only https://beckypowers.com/
For more parenting insights from Becky Cerling Powers see her book Sticky Fingers, Sticky Minds: quick reads for helping kids thrive in the Bookstore