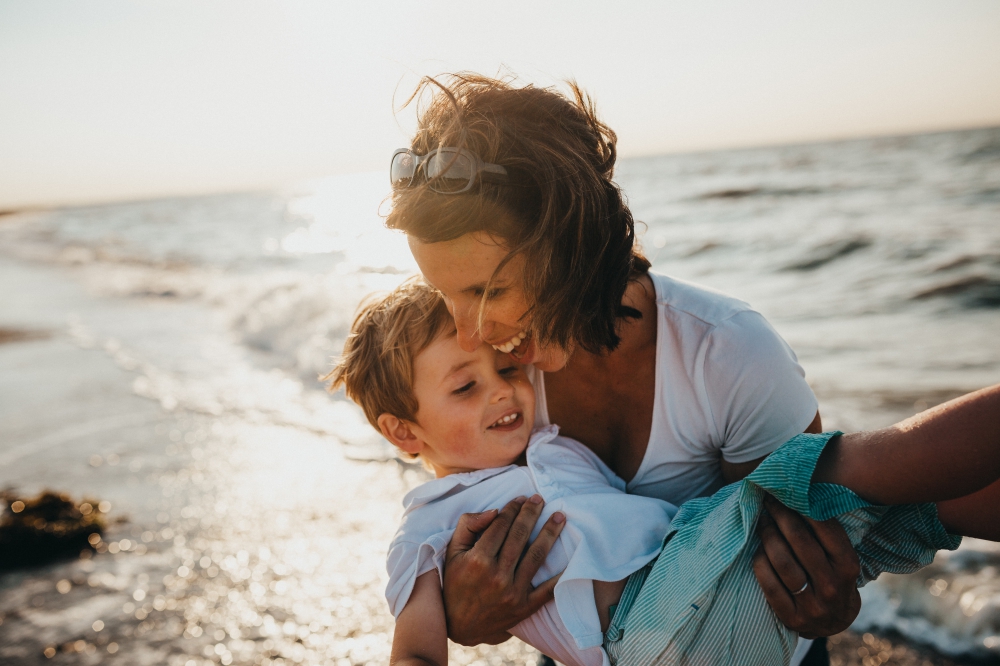 On Sundays… remember that you are your child's earliest reflection of God. If you are dependable and trustworthy, your child will naturally trust God. However, if he can't trust significant adults in his life like parents, he may have a hard time trusting God, too.
On Mondays… don't forget that children need to be physically close to their parents all their lives, not just when they are babies. Cuddling and rough-house play says love to small children. A touch on the shoulder sends love signals to a teen. And everyone needs hugs every day.
On Tuesdays… keep in mind throughout the week that unless you set aside many other demands, you will inevitably neglect your children's deep need for your focused attention.
On Wednesdays… make sure you always have an easy reference first aid manual handy to help you know what to do in an emergency. And make sure that children's caregivers know where the first aid manual is kept.
On Thursdays… check your attitude when you are training children to do chores. If you complain and scold while working, you discourage your children and sap their energy. Your approach to chore training teaches children attitudes toward work in general. A positive attitude can teach them that messes are a part of life, and the best thing to do with a mess is to deal with it efficiently and then move on.
On Fridays… remember that children do better when you tell them what to expect. So explain beforehand how you expect your children to behave in a store, or how you expect them to treat other children as guests in their home. If you forget to explain beforehand, and your children are disappointing you, then call them aside in private to explain what you expect of them.
On Saturdays… remember that you can provide a good foundation for continuing communication in the family if you keep reading aloud as a family activity even after your children can read themselves. Reading good books as a family does more than help children in school. It establishes bonds of shared adventure and experience. It leads naturally to talks about ideas, hopes, feelings, worries, dreams and all the stuff of friendship.