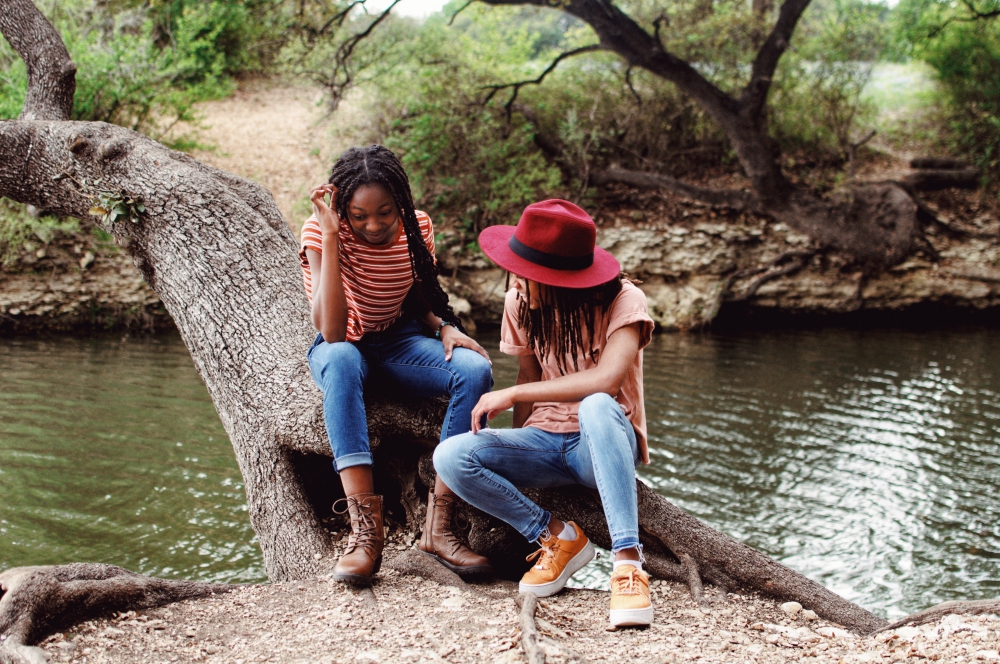 On Sundays… keep in mind that children's spiritual needs may sometimes be difficult for adults to recognize because they are so intertwined with the child's physical and emotional needs. So be sensitive to the possibility that your child's distress may be spiritual, but that he or she may not know helpful words to express the need.
On Mondays… remember to look directly into your children's eyes when you encourage, compliment, or give "I love you" messages. Many parents unconsciously recognize the power of direct eye contact during negative encounters with their children. "Look at me," they say before beginning to scold or give instructions. This is OK as long as parents use direct eye contact for positive encounters as well. Otherwise, children will begin to avoid making eye contact, which will hurt their ability to relate to others.
On Tuesdays… don't quit reading aloud to older children who can read independently. Read a chapter or two of a longer book aloud every night, and take a rousing adventure along on a family camping trip.
On Wednesdays…keep in mind that a parent's attitude is the most important factor in giving minor first aid. You need to be matter of fact about the pain without dismissing it. By providing a bit of warm nurturing along with a calm approach, you help children develop calmness and patience toward life's inevitable emergencies. Warm soapy water, kisses and bandages are the standard, tried and true remedy for minor cuts and scrapes.
On Thursdays… when children do poorly on chores, watch your tongue. Don't criticize the worker. Criticize the job.
On Fridays… remember that perfectionism destroys creativity. So be generous with supplies and matter of fact about mistakes. For example, never restrict a child to one piece of paper. Children need to make many drawings at one sitting to improve their skills. Having to produce perfection on the first piece of paper blocks creativity.
On Saturdays… keep in mind that rules without a loving relationship breed rebellion.