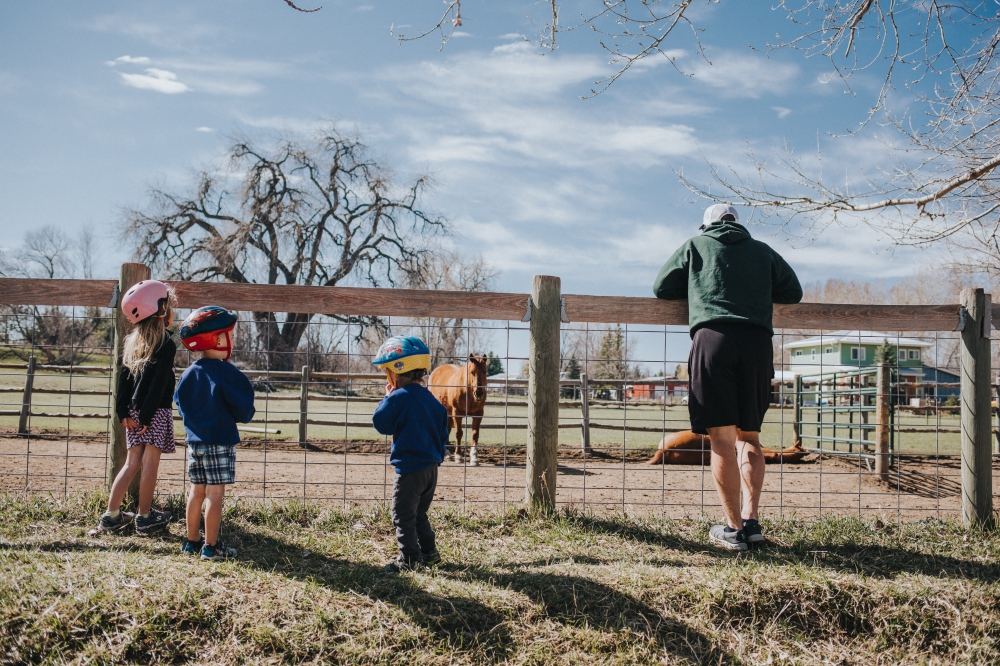 On Sundays… be aware that when parents avoid or put down children's honest spiritual doubts, the doubts don't go away. They go underground. Then kids are apt to decide that their parents' faith can't stand up to honest questions. So encourage questions, even if that is scary.
On Mondays… if you want your kids to develop good eating habits, make it easy to eat healthy food and hard to eat junk. So avoid buying potato chips and junk munchies, and when you do have them in the house, store them someplace inconvenient. Meantime, keep nuts and washed fruit available in bowls on the counter.
On Tuesdays…remember that although children do need firm, consistent correction when they do something wrong, correction will be most effective (and most loving) when it takes place in a background of praise, appreciation and warm approval.
On Wednesdays…encourage your children's curiosity by responding warmly to their questions, by slowing down to take time to look at the bugs and other things that catch their attention, and by finding books about their special interests.
On Thursdays… remember that when parents get angry with their children, it's usually because their kids don't meet their expectations. And if parents' expectations are unrealistic, they'll be angry a lot. So if you are getting angry about the same things over and over, give your expectations a reality check.
Are you expecting that home will always be a haven of refuge and peace?
Are you expecting more than your children are capable of – accomplishments beyond their state of development?
Are you expecting them to act radically different from other children their age?
On Fridays… remember that laughing and playing together makes family members feel closer, develops creativity, increases physical fitness, reduces stress and helps people manage their problems.
On Saturdays… do what you love to do and include your children to the extent of their interest. Do you like to garden? Cook? Build? Hike? Craft? Sing? Travel? Find ways to share the things you love with your kids.