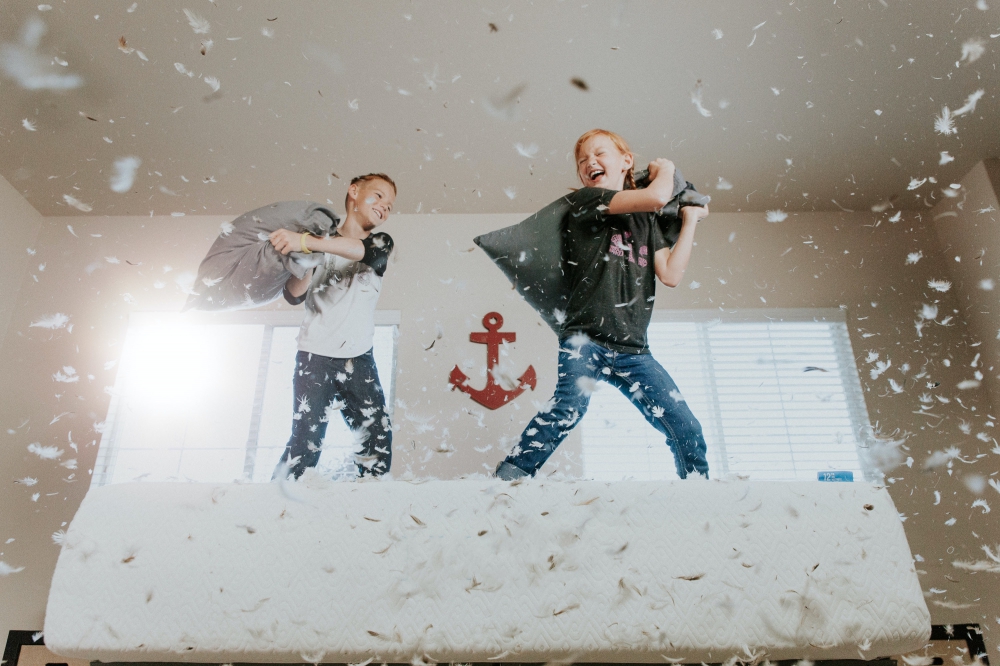 On Sundays…as various situations come up, remind yourself all week to look first at what's best for children, not at what's most convenient for adults.
On Mondays…remember that children need to hear love expressed in words. So say "I love you" often. Good morning greetings, leave-takings and bedtimes are good times to say it.
On Tuesdays… if children are ravenous during meal preparation, let them snack on the salad you plan to serve, or else put out a big plate of fruit slices or raw vegetables—carrot and celery sticks, broccoli, cauliflower, green pepper, etc. It takes the edge off their appetites with one of the most nutritious parts of the meal.
On Wednesdays… remember that children do better academically when parents provide them with a rich literary and conversational environment at home. So reduce screen time and read stories daily even if kids can read themselves. Play board games and card games together. Help with hobbies, visit the library and explore local parks and museums. Above all, listen and respond warmly to what children say.
On Thursdays… keep in mind that only one in five children is a natural organizer. Parents need to train and motivate their children to maintain a minimal standard of neatness in their bedrooms the same way they train and motivate children to develop other important habits, like brushing their teeth regularly. You'll be less frustrated if you accept the fact that it can take years instead of weeks to train children to be neat.
On Fridays…remember it is children's responsibility to do something about their own boredom. It is parents' responsibility to provide raw materials and an environment that stimulates and encourages creativity instead of stifling it.
On Saturdays…remember that children's relationships, work habits, and academic work attitudes are all affected by their moral character and spiritual values.
© Becky Cerling Powers 2021 All Rights Reserved
Being a Better Parent…One Week at a Time is a monthly set of tips for parents to post as a daily reminder on the refrigerator, bathroom mirror, or some other handy place. They are designed to help people thoughtfully address their own priorities and their children's development – physically, emotionally, intellectually, socially, practically, creatively and spiritually. One tip daily to address each area by week's end, repeated weekly through the month to help integrate that idea into families' lifestyle.
Becky Cerling Powers is a veteran homeschool grandma and the author of Sticky Fingers, Sticky Minds: quick reads for helping kids thrive and Laura's Children: the hidden story of a Chinese orphanage. She also compiled and edited the faith based stories in My Roots Go Back to Loving and other stories from Year of the Family. She blogs at www.beckypowers.com