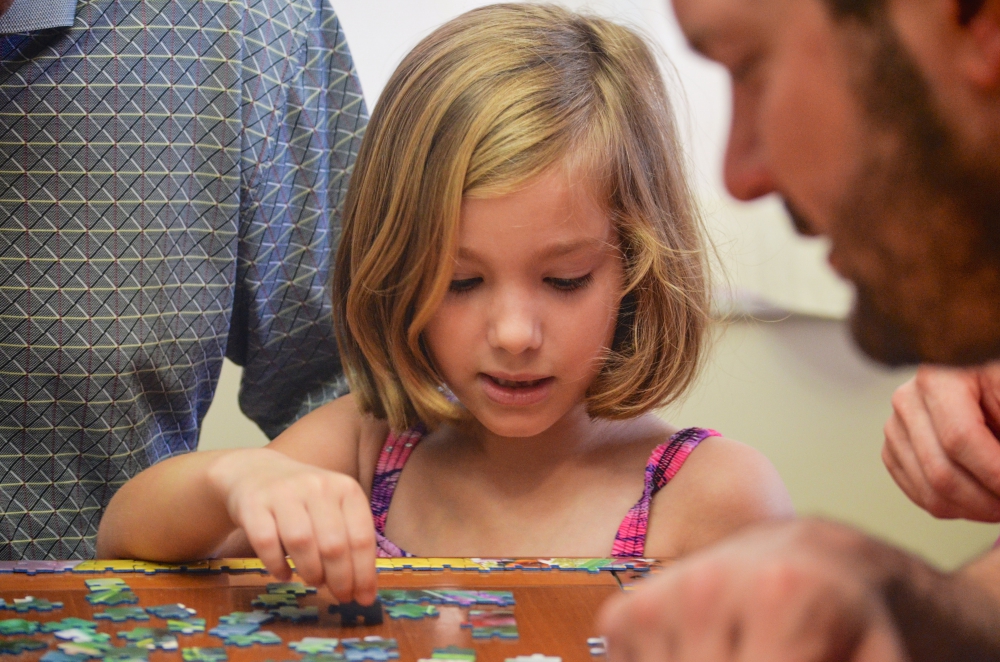 When Karyn Henley and her husband play card games with their two teenage sons, the family often finds themselves in the middle of a lively conversation. "Suddenly someone says, 'Whose turn is it?'" Henley said. Then the family realizes that they have been talking for ten minutes, and they've lost track of where they are in the game.
"Playing with children is important for parents," Henley said, "because it helps make good communication possible."
How play builds communication
"When I talk about play in my workshops for parents," she said, "I emphasize that the first principle of communication is listening, and one of the catalysts for listening is play. Play becomes a format. While you're playing it's a prime time to listen to your child."
Henley is the creator of many teaching resources, including a best seller, The Beginner's Bible. She gives Child Sensitive Teaching seminars to parents and educators.
"When I talk about play that builds communication, I'm not talking about the parent having the idea and saying, 'Let's go play this,'" Henley explained. "Instead, it's asking 'What do you want to do?' It's joining in on the child's play."
"If a young child wants to crawl around on the floor and be a dog, you get down, too," she said. "With older children, the play changes. Instead of getting down on the floor, you play badminton or shoot baskets. It's still a format for communication."
Play builds trust and relieves stress
"Playing also builds trust and strengthens relationships," Henley said. "A bonding goes on when you're doing something together, for work as well as play."
"And play can actually be a great stress reliever for parents," Henley said. "Once you get into the playing, it is very therapeutic. It has an unwinding effect. You leave your cares behind for a while."
"When your children are preschoolers and you're running here and there, you feel this is going to last forever and all you want is a break," she said. "But really the time goes so fast, that soon you're looking back on it. And the chance (to build trust and communication with children) isn't there." So, play helps you enjoy your children during the short time you have them with you.
Play also helps establish a child's sense of self-worth.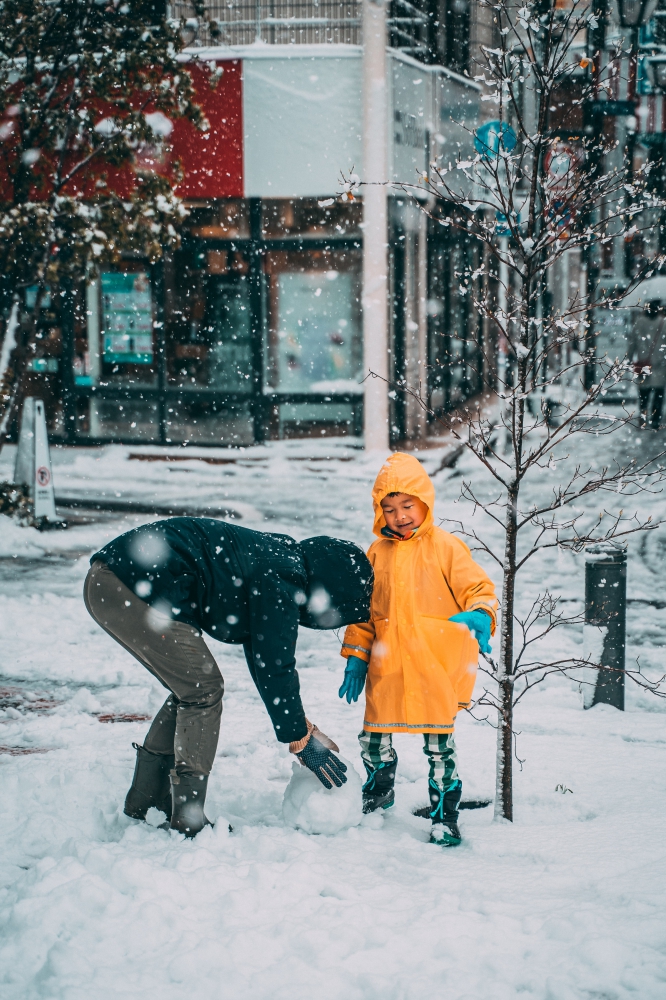 "I'll never forget a letter I read once from a woman whose husband works with troubled teens," Henley said. "She said they all had been told in words or actions, 'I don't want you around.'"
They all felt worthless, the letter said, and when children feel worthless, they act worthless.
This woman's husband found out that there was one effective way to help these troubled teens, and that was spending time with them. That worked because saying and acting like you want to spend time with children gives them the message that they are worthwhile.
Some parents don't know how to play
Many parents feel inhibited about playing with their children because they were told not to play, that playing is childish and not for adults.
The first step for overcoming that inability to play is to realize that those messages are untrue, Henley said. "The first step is realizing that play is important and worth your time to do it."
The next step, she said, is to make yourself available for play. "Just sit down with your child when she's playing and observe. Young children have a way of drawing you into their play because it's so natural to them. If you're just sitting there, they'll hand you a teacup and say, 'I'll pour you some tea,' and include you in their little game."
Let children teach you how to play while they are still young
Being honest about your discomfort also helps, Henley said. "Whatever your children's age, you can ask for help. You can say, 'My mom and dad told me play wasn't good. They never played with me. I don't know how to play.'"
"Most parents who feel uncomfortable with playing would be surprised what that (honesty) would do and how much their child would reach out and help them," she said.
"It gets harder as children get older," Henley said, "so it's better to start when they're young."
Reprinted with permission from
Sticky Fingers, Sticky Minds: quick reads for helping kids thrive
©2020 by Becky Cerling Powers