(Part One Story: Commander Mitsuo Fuchido was the Japanese pilot who led the attack on Pearl Harbor December 7, 1941, ushering in the U.S. entry into World War II. When the U.S. defeated Japan in 1945, Fuchido's distinguished military career ended. Allied forces ordered him to testify in war crime trials against Japanese military officers for abusing prisoners of war. Bitterly Fuchido began trying to gather evidence to prove that Americans had treated their POWs no better than the Japanese. Instead he heard stories about Peggy Covell, an American who cared for Japanese POWs with great compassion even though Japanese soldiers had killed her parents.)
Why didn't Miss Covell hate? Why didn't she take revenge on our men? Fuchido wondered.
Occupation authorities summoned Fuchido to testify in yet another war crimes trial. Getting off the train in Tokyo, he noticed an American handing out pamphlets titled I Was a Prisoner of Japan. He took one and read the story of Jake DeShazer.
The story changed his life
Jake DeShazer was a soldier stationed in California when Fuchido was leading the surprise attack on Pearl Harbor. When DeShazer heard the news, he was on kitchen duty. He picked up a potato, flung it at the wall and yelled, "Jap, just wait and see what we'll do to you!"
To DeShazer's delight, his opportunity for revenge came soon. He volunteered for the Jimmy Doolittle Squadron secret mission: the surprise bombing of Japan from the carrier the USS Hornet. The raid took place April 18, 1942. Since the planes could not carry enough fuel to get back to the USS Hornet, the airmen planned to fly to free China. Unfortunately, due to wind drag from a hole in their plastic windshield, their fuel ran out over Japanese-controlled China. They parachuted out and were captured.
DeShazer was in Japanese hands for 40 months
His captors were cruel. A firing squad executed three of his crew members, and a fourth died of starvation. He suffered beatings, malnourishment, and month after month in solitary confinement. He said later that he hated the Japanese so violently that he nearly went insane.
Two years after his capture, he found out there was a Bible in the POW camp. His captors allowed him to read it for three weeks only. That Bible became his meeting place with the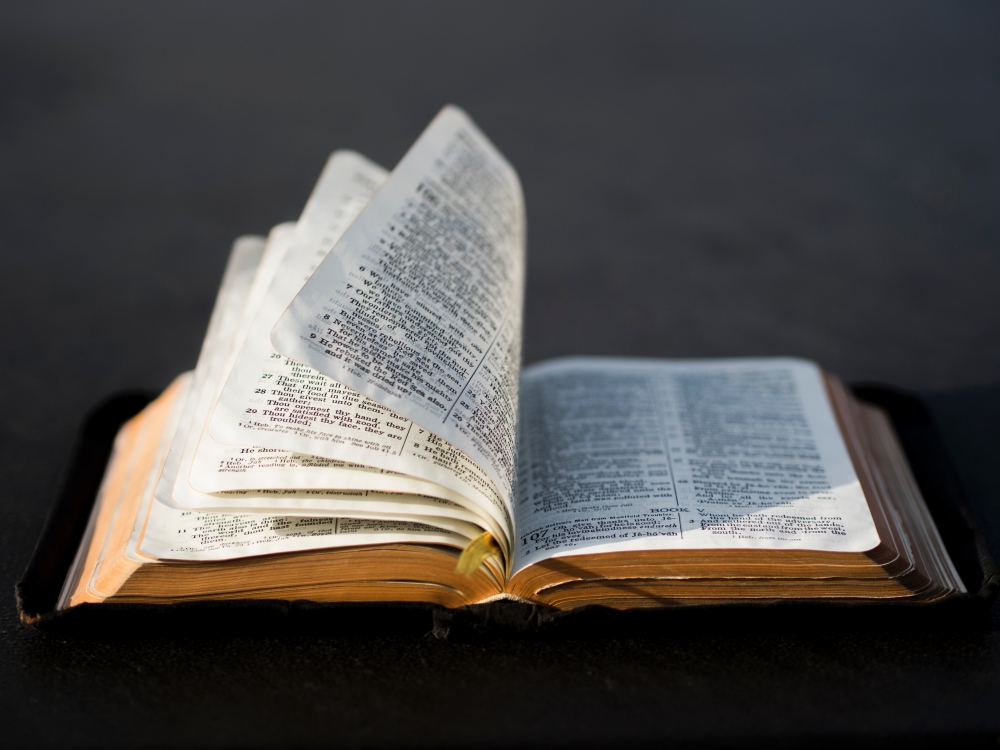 living God. As he opened himself to Jesus Christ during the next two years, his hatred for the Japanese turned to compassion. He learned the language, began treating his captors with respect, and determined that if ever he was released from POW camp, he would go to Japan to introduce the Japanese to the God who changed his life.
Set free in spirit, set free in body
In August 1945, ten days after the U.S. dropped an atomic bomb on Hiroshima, Americans parachuted into DeShazer's POW camp and set him free. He returned home, attended Bible college, and moved to Japan as a missionary.
Fuchido pondered Peggy Covell's and Jake DeShazer's stories. Their "peaceful motivation…was exactly what I was seeking," he wrote. A year after reading DeShazer's story, he bought a Bible.
"In the ensuing weeks, I read this book eagerly. I came to the climactic drama -- the Crucifixion. I read in Luke 23:34 the prayer of Jesus Christ at His death: 'Father, forgive them; for they know not what they do.' I was impressed that I was certainly one of those for whom He had prayed. The many men I had killed had been slaughtered in the name of patriotism, for I did not understand the love which Christ wishes to implant within every heart."
Fuchido and DeShazer, enemies no more
On April 14, 1950 Fuchido gave himself to Jesus Christ. In May he traveled to DeShazer's home and introduced himself. The two men, once bitter enemies, welcomed each other as brothers in Christ. Mitsuo Fuchido lived another 26 years, spending the rest of his life traveling as an evangelist and writing books, including a booklet about his spiritual journey, From Pearl Harbor to Calvary.
In his booklet, Fuchido wrote these words: "I would give anything to retract my actions…at Pearl Harbor, but it is impossible. Instead, I now work at striking the death-blow to the basic hatred which infests the human heart and causes such tragedies. And that hatred cannot be uprooted without assistance from Jesus Christ. He is the only One Who was powerful enough to change my life and inspire it with His thoughts. He was the only answer to Jake DeShazer's tormented life. He is the only answer for young people today."
What Jesus said
In his Sermon on the Mount, Jesus said, "Blessed are the peacemakers because they will be called the children of God" (Matthew 5:9).
Today's prayer
Dear Jesus, show me what is in my heart that needs uprooting. Please help me dig it up, get it out, and replant peacemaking love in its place. Amen.
Resource: Youtube has three videos about the story of Jacob DeShazer. Here are the links
From Vengeance to Forgiveness: The Story of Jake DeShazer
WWIl Soldier's Life a Testimony to Forgiveness – CBN.com
© 2018 Becky Cerling Powers